Welcome to our first-ever FREDERIC It List, a celebration of 13 talented designers from around the world who are ushering in a new era of style leadership. If the work of these up-and-coming creatives is any indication, the future is looking dazzlingly bright.
---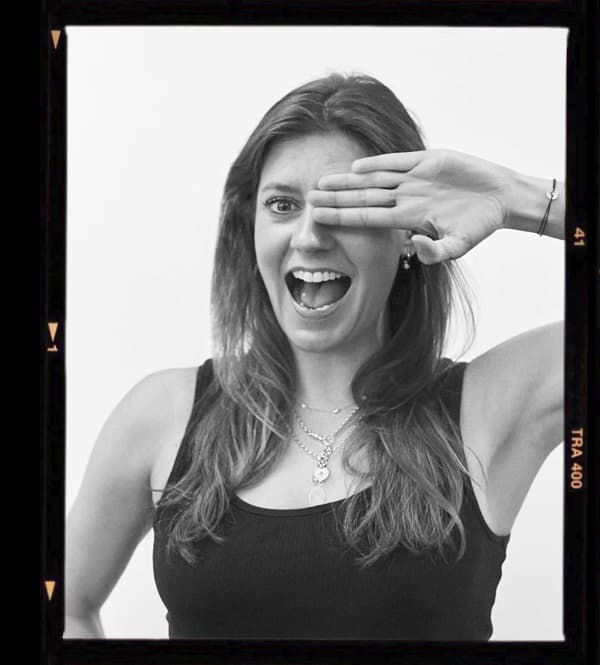 ROSANNA BOSSOM
LONDON
Reinterpreting a certain type of English eclecticism—think trad details like frilled lampshades and hand-blocked fabrics, cushy roll-arm seating and plenty of pink—is the calling card of Rosanna Bossom, a London-based decorator whose lived in spaces aren't afraid to have a bit of fun with history. Her secret? "An element of surprise," whether in the form of an unexpected jolt of color or an incongruously contemporary work of art, that makes her designs firmly of-the-moment.
What inspires you? Everything, on a daily basis! Sometimes it might be a building or a even a pattern that I see. The seasons and the colour and light they bring are always a good inspiration— especially the leaves in fall. Auction house catalogues are another one—I often get far too carried away!

How do you define luxury? I believe "luxury" is different for everyone. For me, you can't beat beautiful bed linen and new shoes!

WHAT'S the best advice you've RECEIVED AS A DESIGNER? Always back yourself and go with your gut. Take risks and go bold with colour, pattern and layering. And NEVER be afraid to ask.
---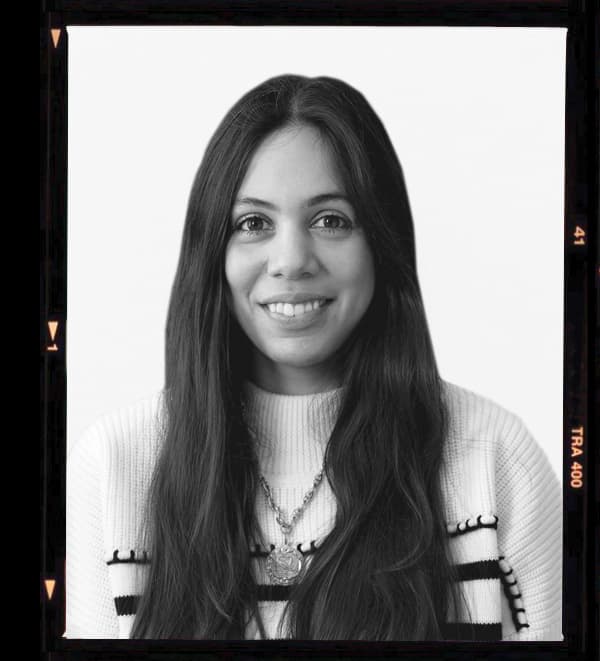 LONIKA CHANDE
LONDON
Tiles in a London tube station, flowers in the park—for Lonika Chande, palette inspiration can come from just about anywhere. "I find myself drawn to very particular combinations," says Chande, who makes fearless color pairings—a salmon-pink linen cupboard with mint-green tile, Yves Klein blue kitchen cabinets with a juicy tangerine island—look positively elegant in symphony with globally-sourced textiles and considered antiques.
Describe your style in five words or fewer. Layered, warm and colorful.

What inspires you? Books are a huge source of inspiration and reference for me. I collect art and interiors books. My favorites are about textiles, and Indian textiles in particular. I am very drawn to the detail and depth of color in these fabrics.

What's your dream project? A villa in the West Indies! It would be a completely different setting for us, where the materials and daylight are so different and so the colors and textiles we would source would be too.
---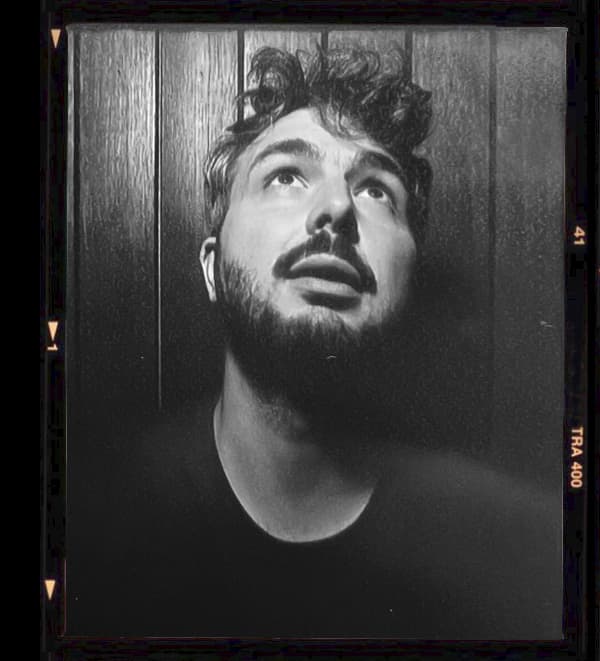 JULIEN DEVERGNIES
BRUSSELS
A career spent working for fashion houses like Maison Martin Margiela took an unexpected turn when, in 2016, a family friend was so blown away by Julien Devergnies's restoration of a historic Brussels townhouse that she tapped him to lead storied Belgian interiors firm Percaline. His appreciation for couture-level craftsmanship and fine textiles is rivaled only by his love of antiques-hunting at auctions, both in person and online. "I like the romance that I can find or create around an object," he says.
What do you collect? I collect a lot of (or too many) different things and I spend a lot of time going trough auction catalogues and online sales. I've been collecting since my childhood. I like objects that have a story, memories or a provenance that touch me or intrigue me.

What's the last thing you bought for your home? I just found at auction five bronze standard lamps that belonged and were designed by Renzo Mongiardino and a painting by Eugène Berman.

How do you define luxury? To me, the biggest luxury is freedom—freedom to think and do exactly what you want.
---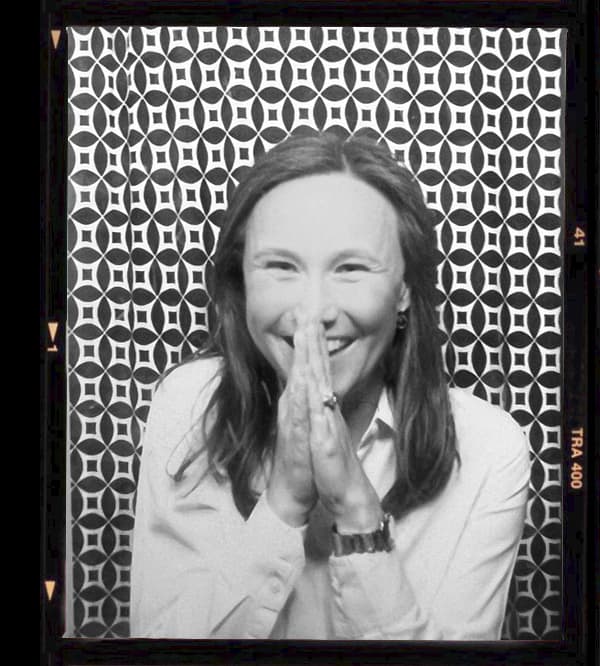 ALLEGRA O. EIFLER
NEW YORK
Before receiving a degree in interior design and working for the likes of Katie Ridder and Timothy Whealon, Brooklyn native Allegra O. Eifler studied literature and creative writing as an under- graduate. That knack for storytelling shines through in her work: "It's the simple, unexpected things—a trim detail while exploring a historic house, or red-and-white bistro plates stacked after a meal—that grab me," she says. "They define a sense of place."
Describe your style in five words or fewer. Warm, refined, unexpected.

WHAT'S the best advice you've RECEIVED AS A DESIGNER? "Let's not over do it." – Timothy Whealon

HOW DO YOU DEFINE LUXURY? Time.
---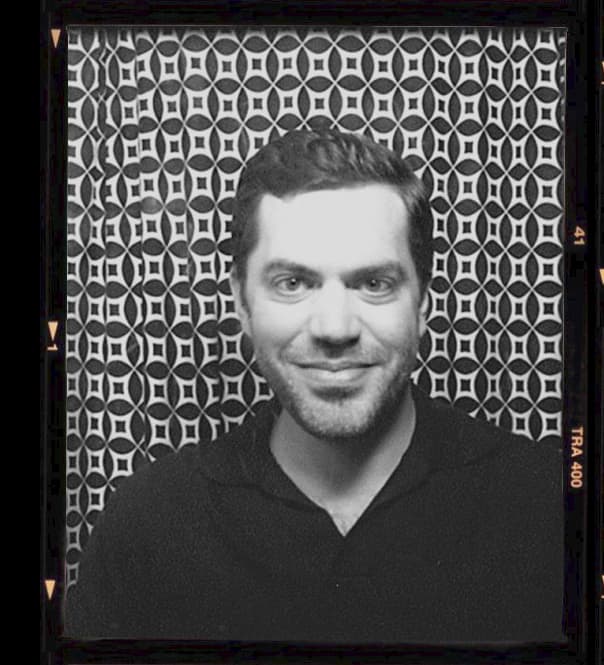 DAVID FRAZIER
NEW YORK
Equally at home at whipping up a row of skirted cabinets as he is curating a room filled with sleek midcentury finds, Georgia-born David Frazier mastered a wide vernacular of techniques and influences during his time as an architecture student and later at New York firm Meyer Davis. Now on his own, his work is united by a carefully considered sense of refinement. "Luxury is defined by an inherent feeling of quality and timelessness," he says.
What inspires you? History, antiques, travel, friends, the rural south.

What's the last thing you bought for your home? I did not buy it, but I was gifted a piece by North Carolina artist, Linda Foard Roberts. It reminds me of my native Alabama and brings me peace and joy.

What's your dream project? A palazzo in Rome.
---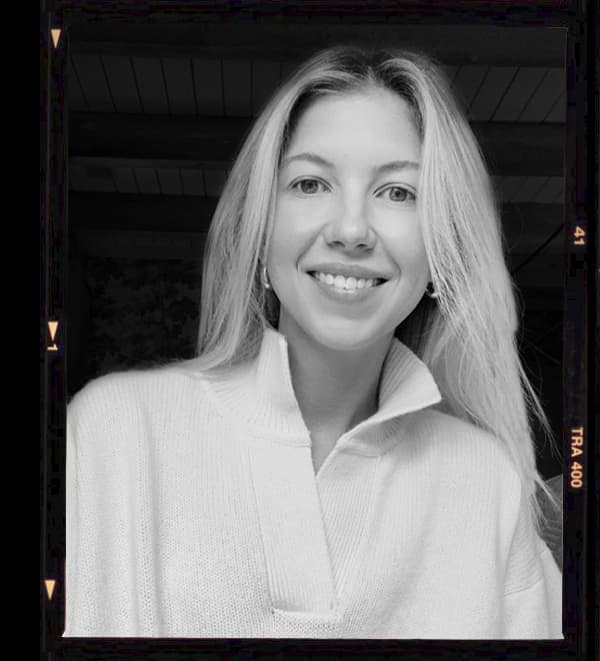 CHELSEA HANDEGAN
CHARLESTON
Whether she's reimagining a stately house South of Broad or outfitting a retreat in the mountains, southern refinement with an eminently livable update is the objective for Chelsea Handegan, a lifelong Charleston resident who is among the new wave of designers cementing the city's reputation as a creative hotspot steeped in history. "To me, what's inspiring is authenticity— things and people in their natural states, no pretenses," she says.
Describe your style in five words or fewer. Relaxed, imperfect, thoughtful.

WHAT'S the best advice you've RECEIVED AS A DESIGNER? Every room needs a touch of red.

How do you define luxury? Anything that makes it easier to enjoy life. For me, it's a cup of coffee before anyone else is awake, time spent in the Blue Ridge Mountains, a good mattress, or an airport valet.
---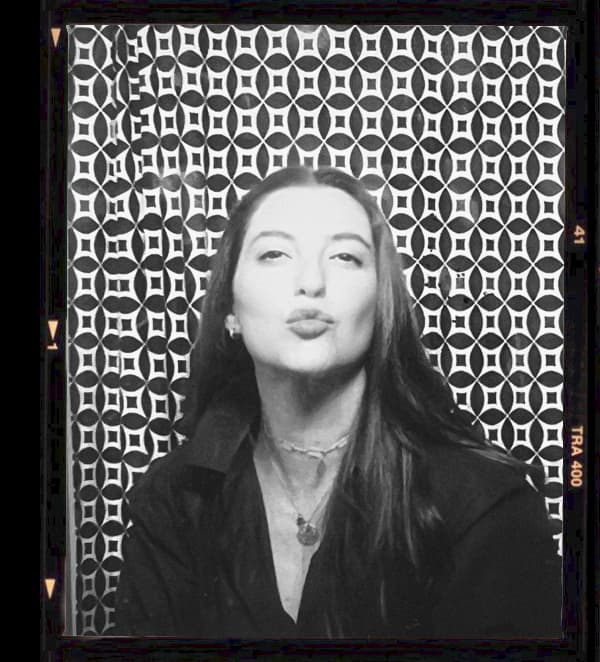 AUGUSTA HOFFMAN
NEW YORK
Even the most ardent admirers of an all-white palette will find themselves reconsidering after an encounter with Augusta Hoffman, whose deft deployment of moody hues—inky greens, deep ochres, rich browns—makes for interiors that are evocative and rich but never heavy. "Although I value elegance and sophistication, my greatest luxury is ease," she says. "Nothing should be too precious."
What inspires you? Travel and thoughtful hospitality always motivate me, but I am mostly inspired by my colleagues in the design world. I love how this industry is so kind and collaborative.

What's the last thing you bought for your home? I recently went to Kyoto and discovered POJ Studio. I purchased several of their Hinoki pieces. I love the mix of cedar wood and metal. I am still waiting for them to arrive, as they are made to order and take several months to fabricate. I always tell my clients that good things come to those who wait!

What's your dream project? Our studio is based in downtown New York, and while I love the fact that our projects are rooted in the architectural history of the city, sometimes I crave a total departure. A ranch overlooking the ocean in Montecito might do the trick!
---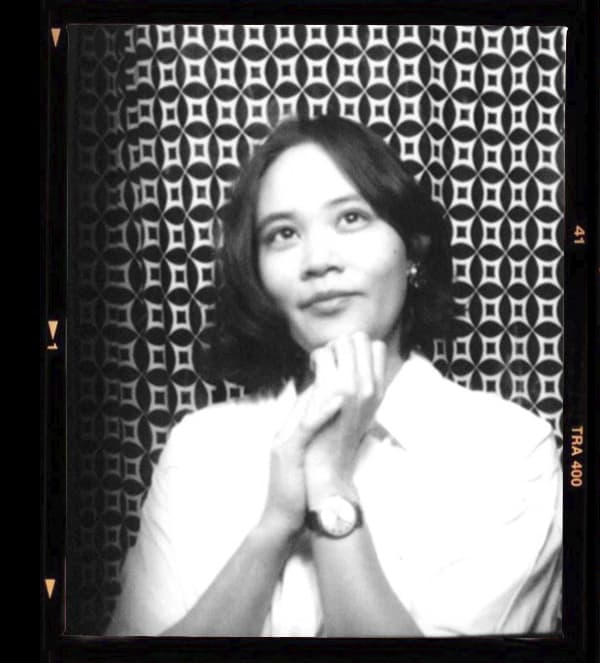 LYNN KLOYTHANOMSUP
BERKELEY & NEW YORK
Since launching her own design firm, Landed Interiors, in 2015, California native Lynn Kloythanomsup has built a devoted following of clients who share her appreciation for craftsmanship and history. "I'm always inspired by the process of assembling things," says Kloythanomsup, whose references might span from English Arts and Crafts to midcentury Scandinavian to San Francisco Victorian in a single—and sublime—room.
How do you define luxury? Luxury is not perfection. It is the prototype. It's full of new ideas and the gathering of people of many different expertise to try something out that has never been made before. In our world, that can be a custom home or a custom piece of furniture. There are very human hands and human minds behind it, so human error is a part of it. Luxury is being able to appreciate the process of bringing a creation to life and afford the time to patiently work through its inevitable adjustments, and to ultimately benefit from it.

What's the best advice you've received as a designer? Something along the lines of selling your vision, which IS the value. I come back to this a lot whenever I need to find our North Star.

What do you collect? I've become less of a collector and schlepper over the years. These days, I personally collect handmade ceramics and old Prada outfits.
---
MIMINAT SHODEINDE
LONDON
A true multihyphenate, Miminat Shodeinde founded her interior architecture and product design practice while still a student; now, from her studio in London, she synthesizes an ever-expanding array of influences—Brutalism, aeronautics, her own Nigerian heritage—into sensuous, sculptural objects and spaces for private and commercial clients (and even the occasional yacht) around the globe. Up next? "It's been my dream to do a boutique hotel," she says. "Watch this space!"
Describe your style in five words or fewer. Relaxed, sculptural, artistic, elegant, refined.

What do you collect? Antiques, ceramics, vintage Murano glass, and African, Arabic, and Chinese incense clay pots. I love burning incense and I have a number of incredible pots from Somalia and Senegal.

How do you define luxury? For me, it's something timeless and one-of-a-kind. I would say the whole notion of luxury is personal—it's about the feeling it gives you.
---
STUDIO DORION
NEW YORK
"Something familiar in new light." That's how Peter Dolkas, co-principal with Michelle Ficker at Studio Dorion, describes their Brooklyn-based firm's design aesthetic. It's a bit of a know-it-when-you-see-it notion, yet it manages to capture the feel of Dolkas and Ficker's work, which often involves stripping down a space to its historic bones before filling it with a carefully curated mix of new and old pieces that feel like a breath of fresh air.
What inspires you? Designing to problem-solve, travel, and shopping at flea markets.

How do you define luxury? That word gets thrown around a lot. I think there is so much extravagance in the world that true luxury is something humble, often having nothing to do with money; a place or experience that feels unique with everything you need at the ready, and nothing more.

What's your dream project? A lighthouse.
---
JESSICA SUMMER
LONDON
Having spent a decade at such illustrious firms as Rose Uniacke and Mlinaric, Henry and Zervudachi, it comes as no surprise that Jessica Summer has proven herself a master of the art of luxurious restraint. "I'm drawn to details expressed honestly, and favor the humble over the high tech," says the London-based designer, whose atmospheric interiors have captivated stylish clients like fashion retailer Matches. "Design is something you experience, not just look at
Describe your style in five words or fewer. Elegant, restrained, serene, comfortable, atmospheric.

What's the last thing you bought for your home? Finally, because I have always loved them, a Windsor chair—quite primitive looking and with beautiful patina. I know it will work in whatever house I end up living in.

What's the best advice you've received as a designer? I once read that interior design is only in part what [a space] looks like. It reminds me that design is something you experience, not just see.
---
SEBASTIAN ZUCHOWICKI
NEW YORK
For Sebastian Zuchowicki, finding the right piece often means going straight to the source. Whether he's working with gallerist Dobrinka Salzman to design a 12-foot-long custom dining table for a Tribeca apartment or commissioning a set of simple nightstands from a local woodshop for a seaside hotel, the Argentine-American designer's dedication to one-of-a-kind, artisan-made goods turns each project into a truly irreplicable feat."To me," he proclaims, "there's nothing more luxurious than individuality."
What inspires you? The city I live in. I live in a city filled with grit, glamour, nostalgia, and modernity. It's impossible to not feel inspired.

How do you define luxury? To me, luxury embodies individuality and the commitment of time and dedication required to transform a concept into a tangible reality.

What's your dream project? My dream project would be to design a boutique hotel in Paris. My favorite vendors and pieces are in France.