Whether you're dreaming of a Roman holiday or seeking inspiration for a new project, there's nothing like a gorgeously photographed design book to flip through on a hot summer day. From escapist to artistic to educational, these new releases from our favorite publishers will give your mind a mini-vacation without splurging on airfare. Lush Hudson Valley hideaways, the chicest villas on the cliffs of Sicily, and architectural wonders in the Swiss Alps are just the turn of a page away.
• • •
Country Life: Homes of the Catskill Mountains and Hudson Valley 
by William Abranowicz with Zander Abranowicz

The pastoral majesty of New York's Hudson Valley and the Catskill Mountains have long provided a lush respite from the bustle of the city for everyone from artists to oil tycoons and presidents. William Abranowicz's new book is brimming with inspiring homes from the region where interiors are just as reflective of their stylish owners as their romantic surroundings.
$60, barnesandnoble.com
---
Sicily: Honor and Lake Como: Idyll
From the shores of Lake Como to the rocky Sicilian coast, the newest additions to Assouline's popular travel series is full of tantalizing escapes and hidden gems. Warning: Flipping through the pages will prompt intense wanderlust for the Italian coast—maybe a late summer getaway is on the horizon?
$105 each, assouline.com
---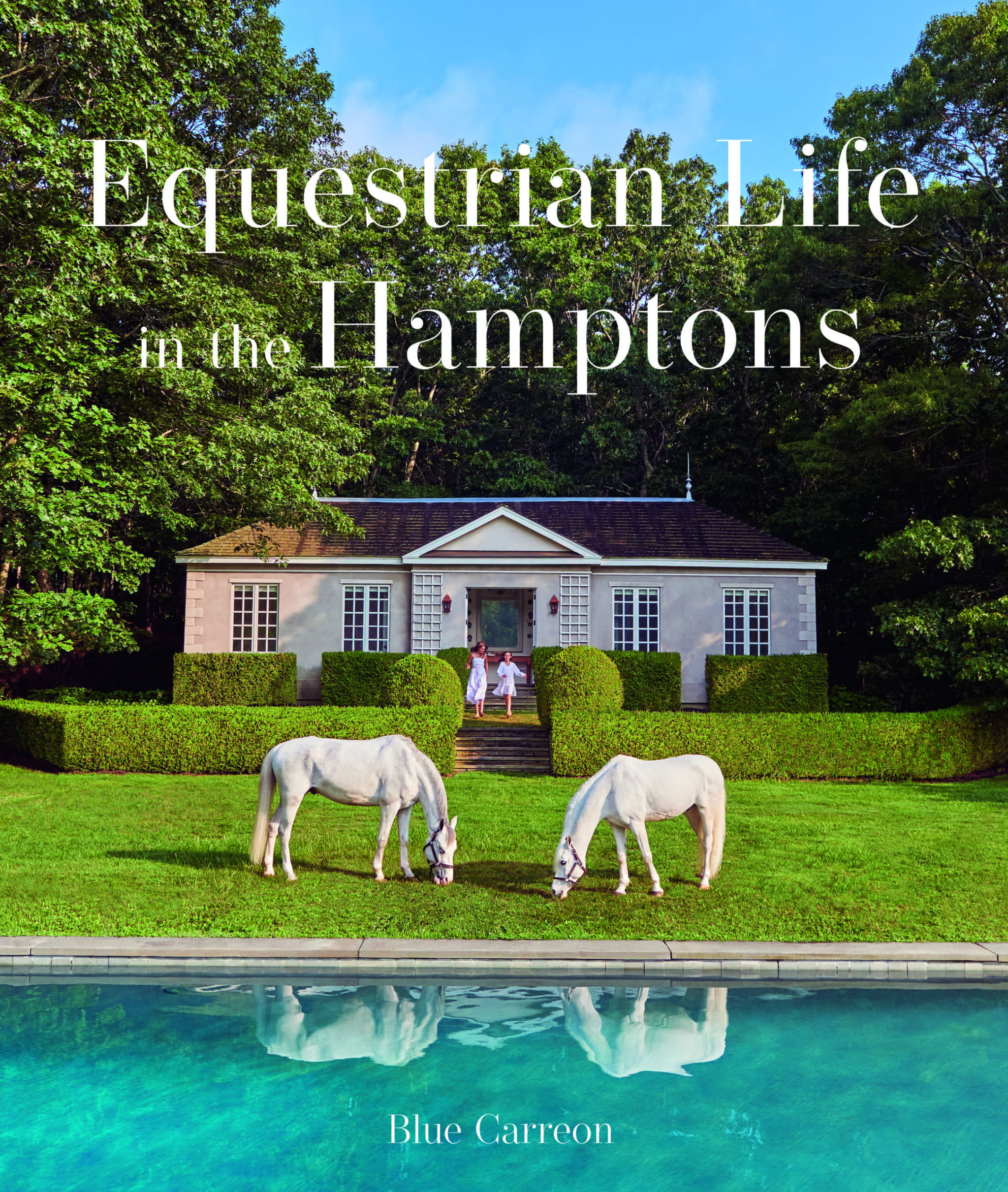 Equestrian Life in the Hamptons
by Blue Carreon
Contrary to popular belief, the Hamptons are not just a relaxing beachside destination. Home to an elite set of equestrians, the fashionable Long Island area hosts some of the sport's most high-profile events. A life-long rider with an eye for design and aesthetics, designer Blue Carreon's access to the equine community "Out East" gives him an insider's view of the people and places involved, and his book overflows with breathtaking imagery and rich history.
$65, barnesandnoble.com
---
Gaetano Pesce: The Complete Incoherence
By Glenn Adamson
An artist in constant pursuit of the latest innovations, Gaetano Pesce has developed groundbreaking ways to utilize the quickly evolving world of material goods as mediums for his work. In a stunning monograph that compiles interviews with the artist by curator and historian Glenn Adamson, Pesce's elusive genius achieves recognition for the undefinable and revolutionary status it deserves.
$90, phaidon.com
---
Alchemy: The Material World of David Adjaye
By Spencer Bailey
Pushing the boundaries of creativity, David Adjaye's oeuvre can only be described as utterly incomparable. This new book celebrates his work across a range of materials by grouping it into five categories: Stone/Concrete, Wood, Metal, Glass, and Rammed Earth. The result? Nothing short of true architectural alchemy.
$80, phaidon.com
---
Doug Aitken: MIRAGE
By Neville Wakefield
Artist Doug Aitken's iconic mirrored "Mirage" installations, produced between 2017 and 2021 in the Swiss mountain town of Gstaad, the Sonoran Desert, and a defunct Detroit bank, explore the connection and relationships between nature and man-made structures. Complete with interviews and remarks from the artist, the limited-edition publication is a meditation on nature's home versus the home we build ourselves.
$150, zolo.press
---
Think Like A Decorator: To Create a Comfortable, Original, and Stylish Home
by Leslie Banker
Focusing on the story a room relays, Leslie Banker guides readers through the steps of building a beautiful space with witty remarks and helpful tips from some of the best designers in the game, including Alexa Hampton, Katie Ridder, and Christopher Spitzmiller. Her lifelong devotion to decorating memorable spaces has made her newest tome a book that every young design lover should have in their back pocket.
$45, barnesandnoble.com
---
And don't miss our latest book, coming this fall! 
Blue and White Done Right
by Hudson Moore
Compiled by FREDERIC design editor Hudson Moore, this comprehensive anthology on the classic color combination is filled with rooms by the world's greatest decorators. Don't miss your chance to secure a signed copy!
$55, schumacher.com
---
Everything in our shop was hand-picked by a FREDERIC editor. We may earn commission on items you purchase.