Renowned designer Alessandra Branca shares her influences, favorite things, and design secrets. Learn about the inspiration behind her captivating Schumacher collection.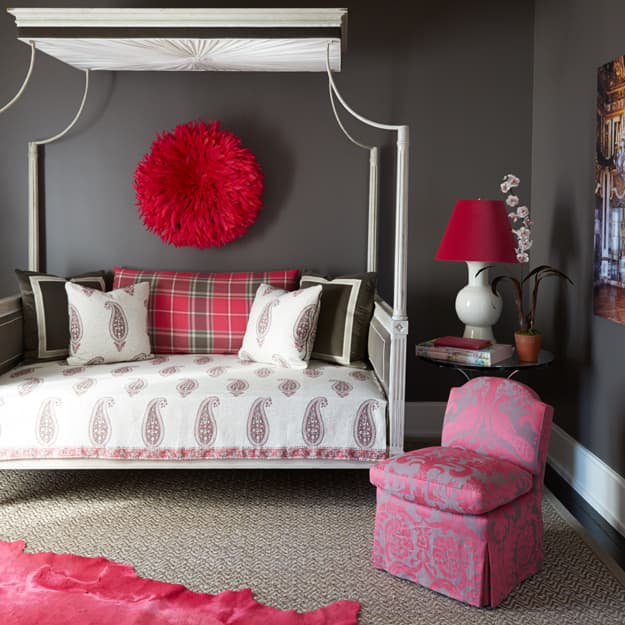 Alessandra Branca's room at the Elle Décor Designer Visions Show House featuring her L'Indienne paisley, Alexander Tartan, and Anna Damask
Where did you grow up?
I was born and raised in Rome. I grew up experiencing the history of art firsthand—from classical architecture to Renaissance colors to Baroque sculpture, all the guts and the glory! My bravado with color and my emphasis on form come from my Italian background.
I spent my teenage years touring galleries, churches and museums. I was an introvert who loved history. I loved the experience of walking through ancient spaces and admiring great architecture. An 
Instagram image by Alessandra
What influences you?
All of the extraordinary talent that came before me has shaped my aesthetic. It's a wide range from the Renaissance to David Hicks, Renzo Mongiardino and Nancy Lancaster. The world is full of extraordinary talent, it's very important that we get out there to see it.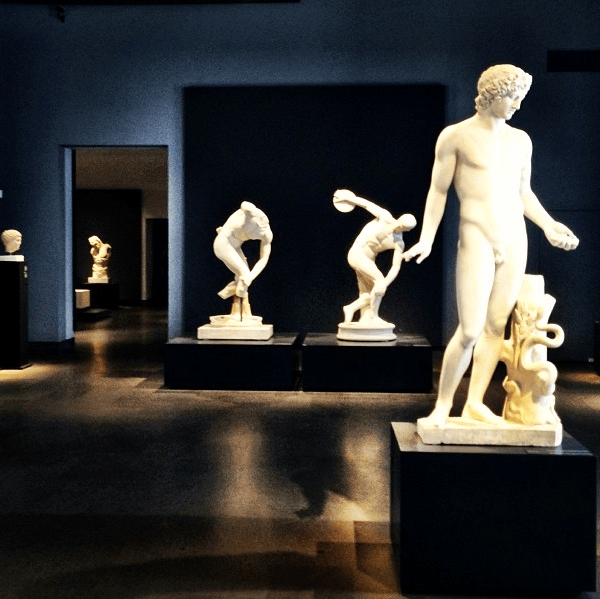 Instagram image by Alessandra
What David Hicks did for interiors is nothing short of astounding. To this day, his work remains constantly current. It takes real genius to create such timeless and gutsy spaces.

Mongiardino created spectacular theater for life.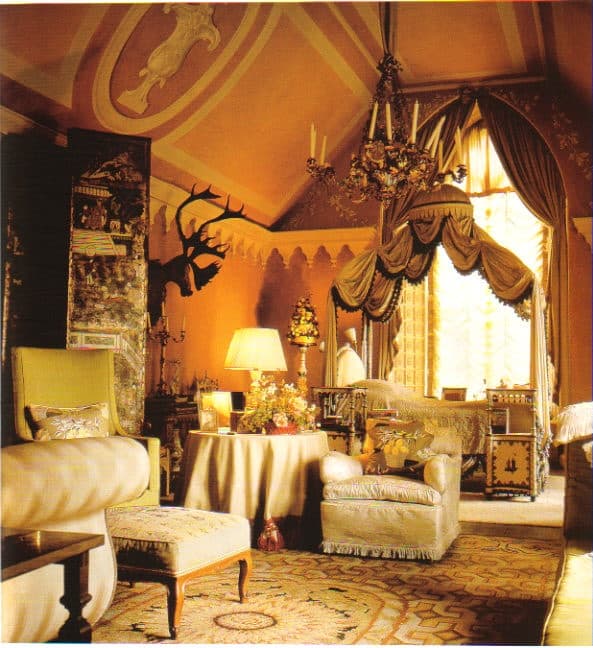 I love Nancy Lancaster's bedroom at Haseley Court, painted in apricot and white.
How would you define your style?
I'm a classicist at heart but I want my interiors to feel completely of-the-moment. You really need to study the classics to learn how to abstract from them and ultimately, do them justice. Though I look to the past, I'm very conscious of what's fresh and current.

Walls upholstered in Anna Damask from Alessandra's Schumacher collection at the Elle Décor Designer Visions Show House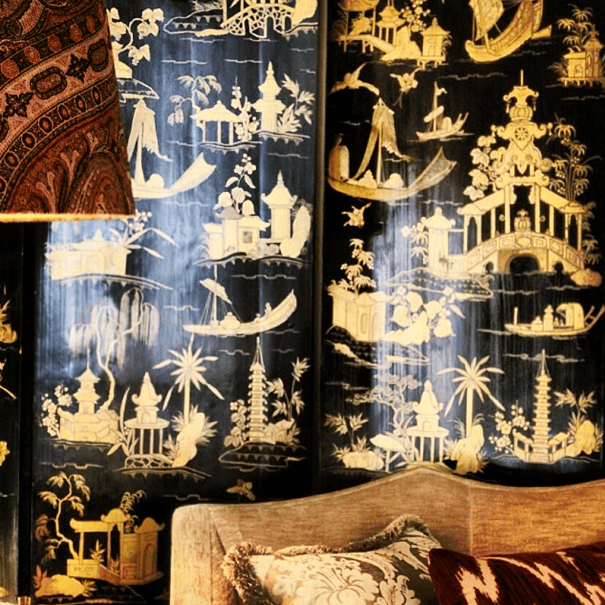 An Instagram image by Alessandra of her beloved screen, the inspiration for her Schumacher Coromandel fabric
Alessandra's New York living room
What is your definition of chic?
True chic exists outside of trends. It's about quality and knowing better. Chic people have an intelligent curiosity. They make it a point to learn and appreciate, to look and read. To be chic, you have to be brave. It's about believing in yourself and what you're doing. Vivienne Westwood embodies chic for me: she really knows who she is and you can't find another designer who is more knowledgeable about the history of fashion.
A Vivienne Westwood look in French Vogue
If you could live in any house in history, what would it be?
Villa Kerylos on the French Riviera, a fantastic homage to ancient Greek architecture. It was built during the Belle Epoque by Théodore Reinach and Emmanuel Pontremoli. Le Petit Trianon is equally amazing. People think of grandeur as huge, echoing spaces but this chateau proves that real luxury is all about privacy and quality. After all, it was Marie Antoinette's escape from court life.
Villa Kerylos by François Halard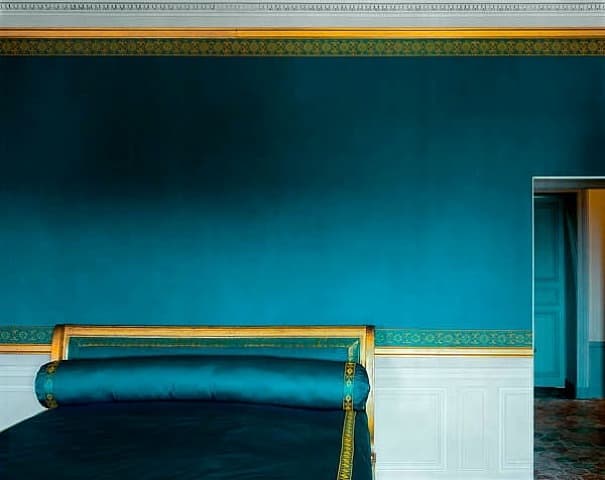 A view of Le Petit Trianon by Robert Polidori
What is your favorite design book?
I just installed a library in my house with over 3,500 books. It's a 16' x 28' room with a big table where I can lay out my books and do research. Books are the most important tool. I love the happenstance of pulling something down from a shelf and discovering something new. I love Horst: Interiorsand Bruce Weber's A House is Not a Home.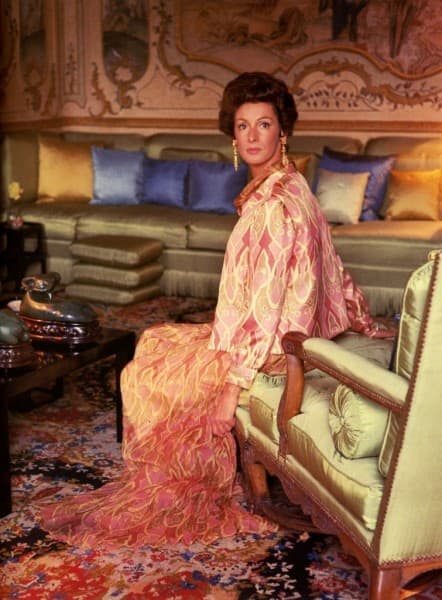 Marella Agnelli by Horst
Diana Vreeland's apartment by Bruce Weber
What is your favorite movie?
Fred Astaire's movies are highly stylized: Top Hat is so chic that you forget it's in black and white.Dangerous Liaisons with John Malkovich, Michelle Pfeiffer, Uma Thurman, and Glenn Close is fantastically beautiful.  All the Merchant Ivory films were stunningly produced. You can tell that the production team made a huge and thoughtful effort to properly honor time and place.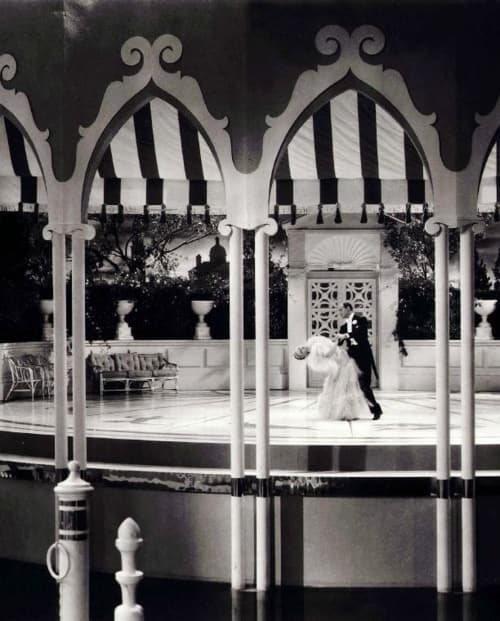 Fred Astaire and Ginger Rogers in Top Hat

Dangerous Liaisons
Merchant Ivory's A Room with a View
What did you want to achieve with your Schumacher collection?
I wanted to create a series of fabrics that were new takes on great old subjects like toile, damask, and chintz—designs that have had a place in interiors for centuries. The collection is about finding ways to move these classics forward.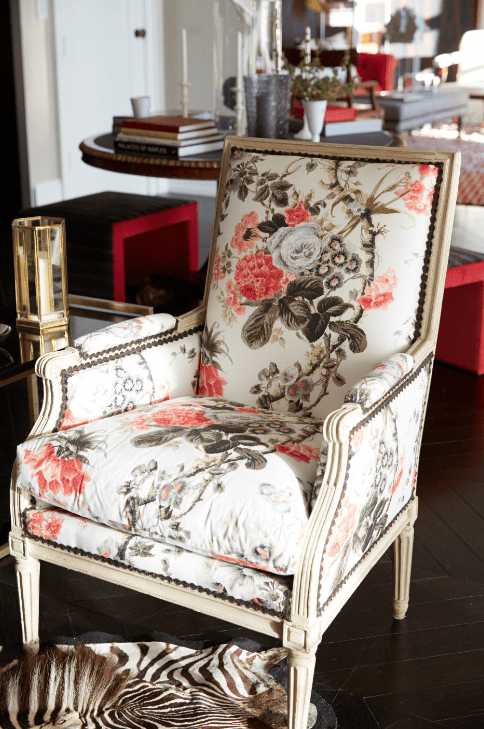 Alessandra's Elizabeth chintz at the Elle Décor Designer Visions Show House
Above and beyond, I wanted my collection to be about quality, not just pretty things. From the hand of the fabrics to the palette, I was dead set on getting the details just right.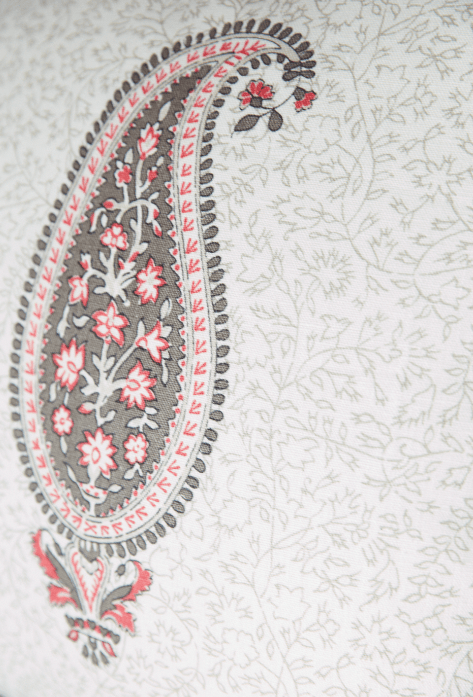 A detail of Alessandra's L'Indienne paisley
What is the secret to creating a beautiful room?
A successful room always has a personality, a point of view. Don't be afraid to do something out there.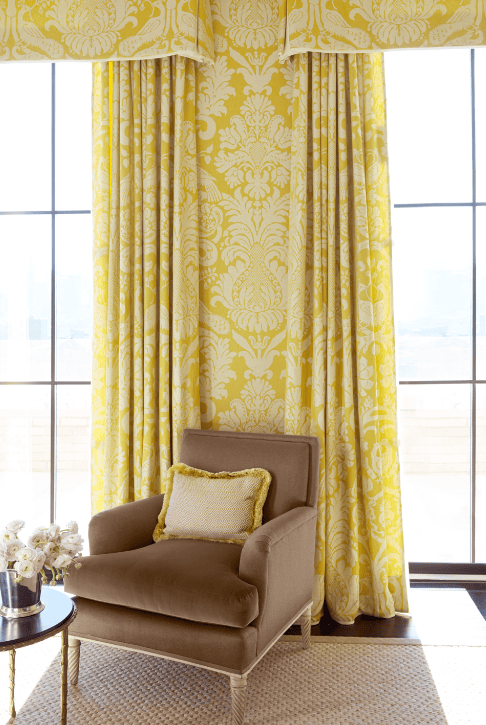 Alessandra's Anna Damask at the Elle Décor Designer Visions Show House
A home has to suit the person that lives in it—it has to work, it has to please. Home should be a total expression of who you are.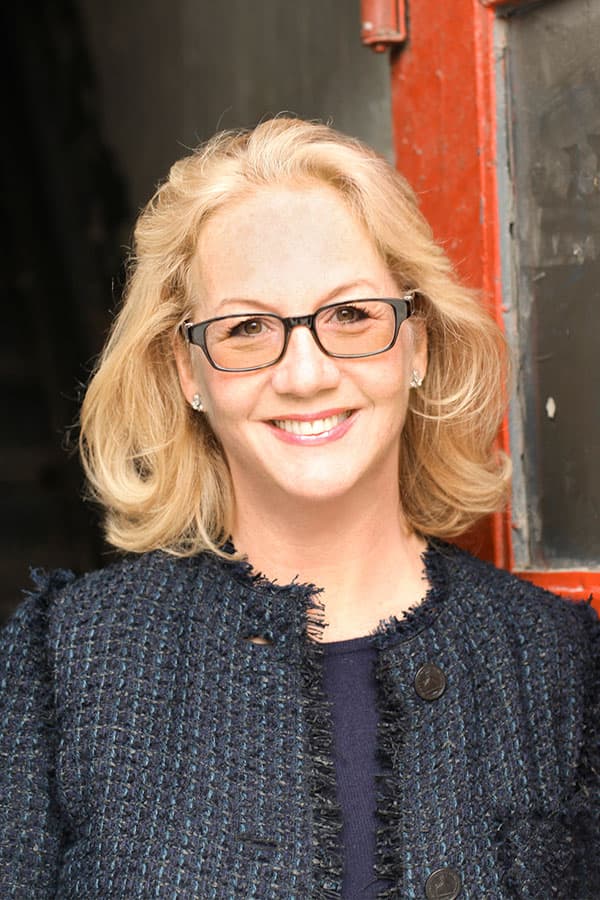 Take an inside look at Alessandra's creative process: visit our Pinterest page to view her exclusive mood board
Browse the Alessandra Branca collection for Schumacher