A child grows up in a small town in the Philippines, absorbing Catholic iconography and poring over the faraway images in her grandfather's copies of National Geographic. At age 11, she moves to Texas and falls in love with Shakespeare and Gabriel García Márquez before migrating to Santa Fe, steeping in its Spanish, Mexican, Native American and Anglo mix while studying the imagery of Titian and Watteau. Out of this powerful stew emerges the fine art of Fatima Ronquillo, which transports with its deep sense of mystery.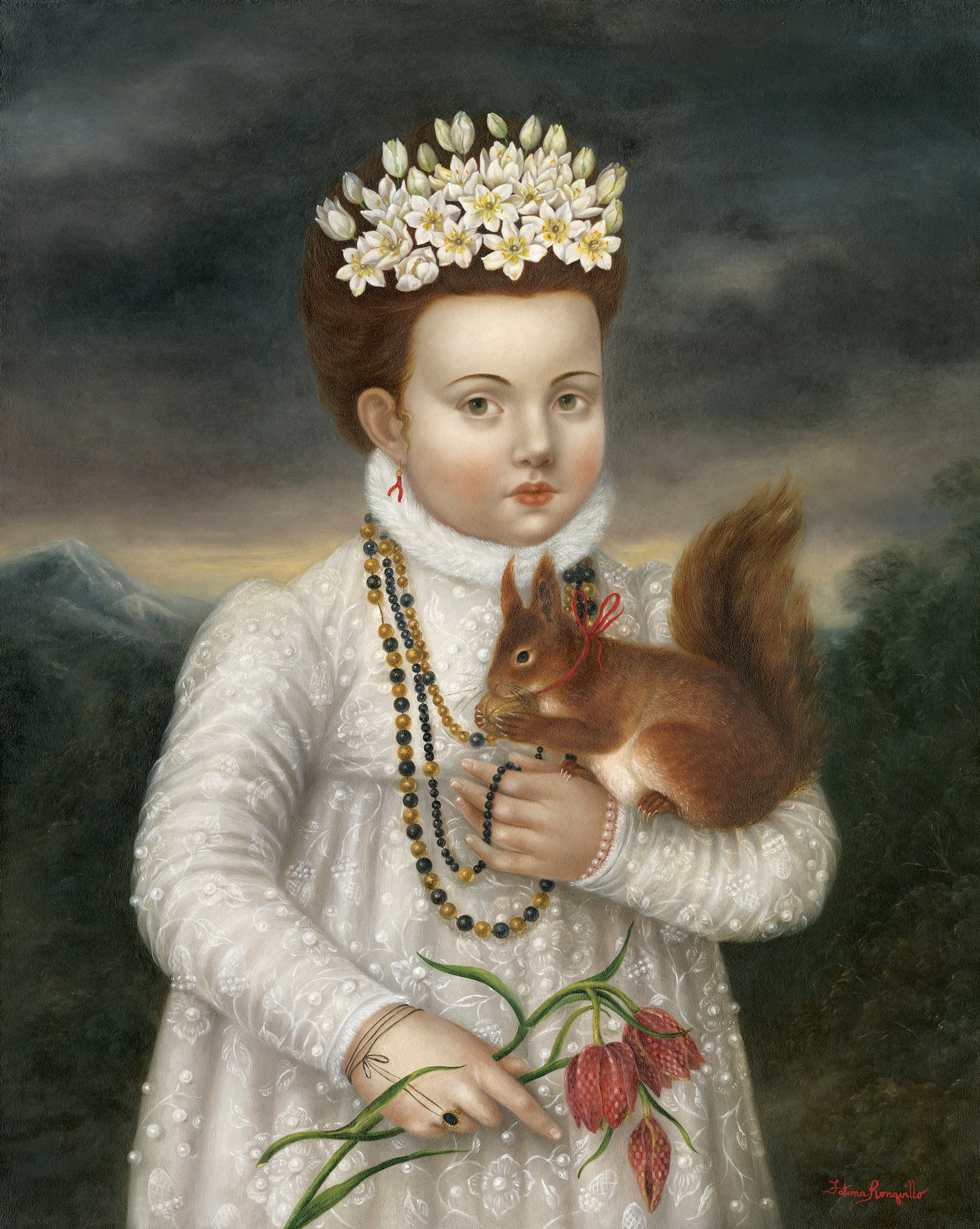 Working intuitively without models, the self-taught painter takes all of these influences into her studio and emerges with beguiling compositions that trickily bend myth and reality to the will of the artist. The awkwardness of her subjects is purposeful, meant to evoke a personal response from the viewer. Her central ideas, meanwhile, often come from literature or classical mythology. "I travel to other places in my mind when I read, which provides a starting point," says Ronquillo.
Once an idea is formed, she does some gestural sketches and one good study, and then lets the work evolve. "I like to have an opening for the painting to go another way, for things to subconsciously seep through. When I'm drawing, I have all kinds of references out, but then when I'm painting, I put them all away and pretend I'm back in the Renaissance when they didn't have computers and this enormous catalog of images." The resulting subjects, with their nods to the old masters and baroque sense of opulence, have an otherworldly feeling, ambiguous and out of time—and yet completely of Ronquillo's own very particular era.