With the forecast looking increasingly warm and sunny, we've started dreaming about making our summer escape to the Hamptons. A vacation spot that attracts everyone from artists to CEOs, its coastal towns are filled with charming shops and restaurants that are worth the trip Out East alone. One of our favorite Hamptons hamlets, Amagansett, has attracted a particular fandom among design aficionados—including the names behind some of our favorite brands. "It's a perfect mix of exquisite beaches, beautiful nature, and interesting people," says Tiina Laakkonen, who owns local fashion and home decor boutique TIINA the STORE.
Ready to plan your own Amagansett getaway? We've rounded up some of the best shopping destinations beloved by locals and visitors alike. Their dedication to craft, environment, and community might even have you looking to make your own base there.
---
Gansett Lane Home
With a focus on eco-friendly and American-made goods, Gansett Lane Home founder Jessie Tabone has curated an elegant collection of coastal furniture and decorative goods. A sophisticated palette of pure fibers in neutral colors makes her shop the perfect destination for sprucing up you beach house or bringing a slice of Amagansett back to the big city.
Gansett Lane Home
255 Main Street
(631) 267-5737
Open Tuesday – Saturday
---
Clare V.
A favorite of working women the world over, Clare V. makes bags and accessories built to withstand busy lives and daily use while looking stylish for years to come. Not only does founder Clare Vivier strive for equality in business, she also partners with causes she believes in—most recently Every Mother Counts, a charity that strives to make pregnancy safer for women around the world.
249A Main Street
(631) 267-5944
Open Thursday – Monday
---
Ulla Johnson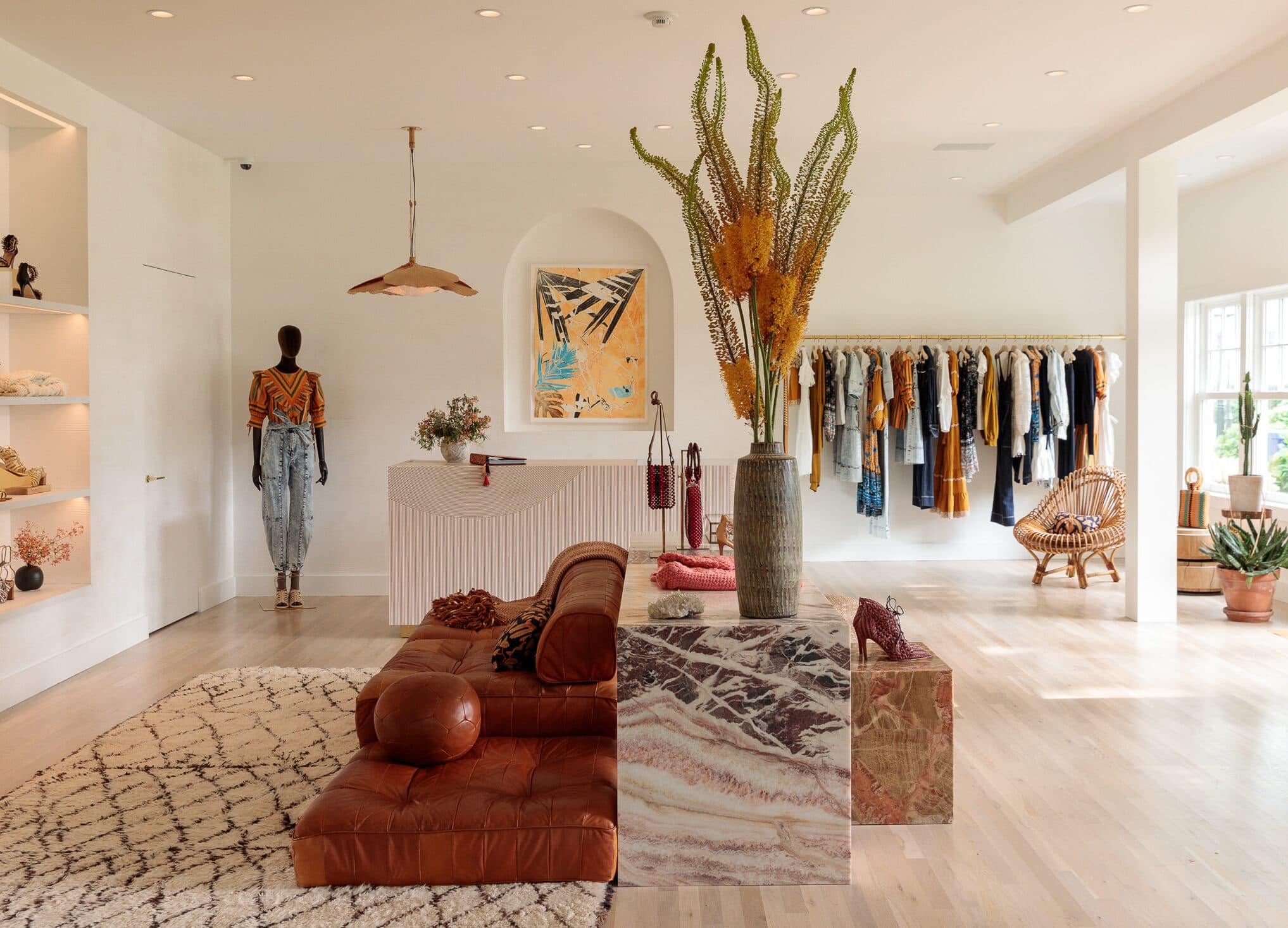 Founded in 1998, Ulla Johnson has been a mainstay in the wardrobes of the chicest women across town for decades—and it is easy to see why. Her easygoing silhouettes in vibrant prints are comfortable and flattering, perfect for a day on the beach or a night on the town.
4 Amagansett Square
(631) 259-7123
Open daily
---
French Presse
Dedicated to sustainable manufacturing and fabrics, French Presse makes and sources furnishings that support healthy living. Partnering with weavers and textile companies all over the world working with raw material, French Presse carries fine home goods with a deep appreciation of generational crafts made to last.
160 Main Street
(631) 604-1455
Open daily
---
Il Buco Vita & al Mare
Opened by the imitable restauranteur Donna Lennard, Il Buco Vita is full of delectable speciality foods and handmade bowls, glasses, and goods to bring the signature Il Buco touch to your table. Al Mare, their restaurant next door, is inspired by their sister restaurant Bottega il Buco in Ibiza, and serves fresh seafood with Spanish flair.
225 Main Street
Open Wednesday – Sunday
(631) 267-5805
---
Love, Adorned
In her Hamptons outpost, New York Adorned founder Lori Leven's Hamptons outpost include jewelry offerings and other crafts. Leven travels far and wide to discover artisans to create special, meaningful, and quality jewelry that is unique and supports makers across the country. Having spent many summers in the Hamptons, she saw a need for a store with beautiful gifts and utilitarian home goods.
156 Main Street
Open Thursday – Sunday
(631) 267-7720
---
TIINA the STORE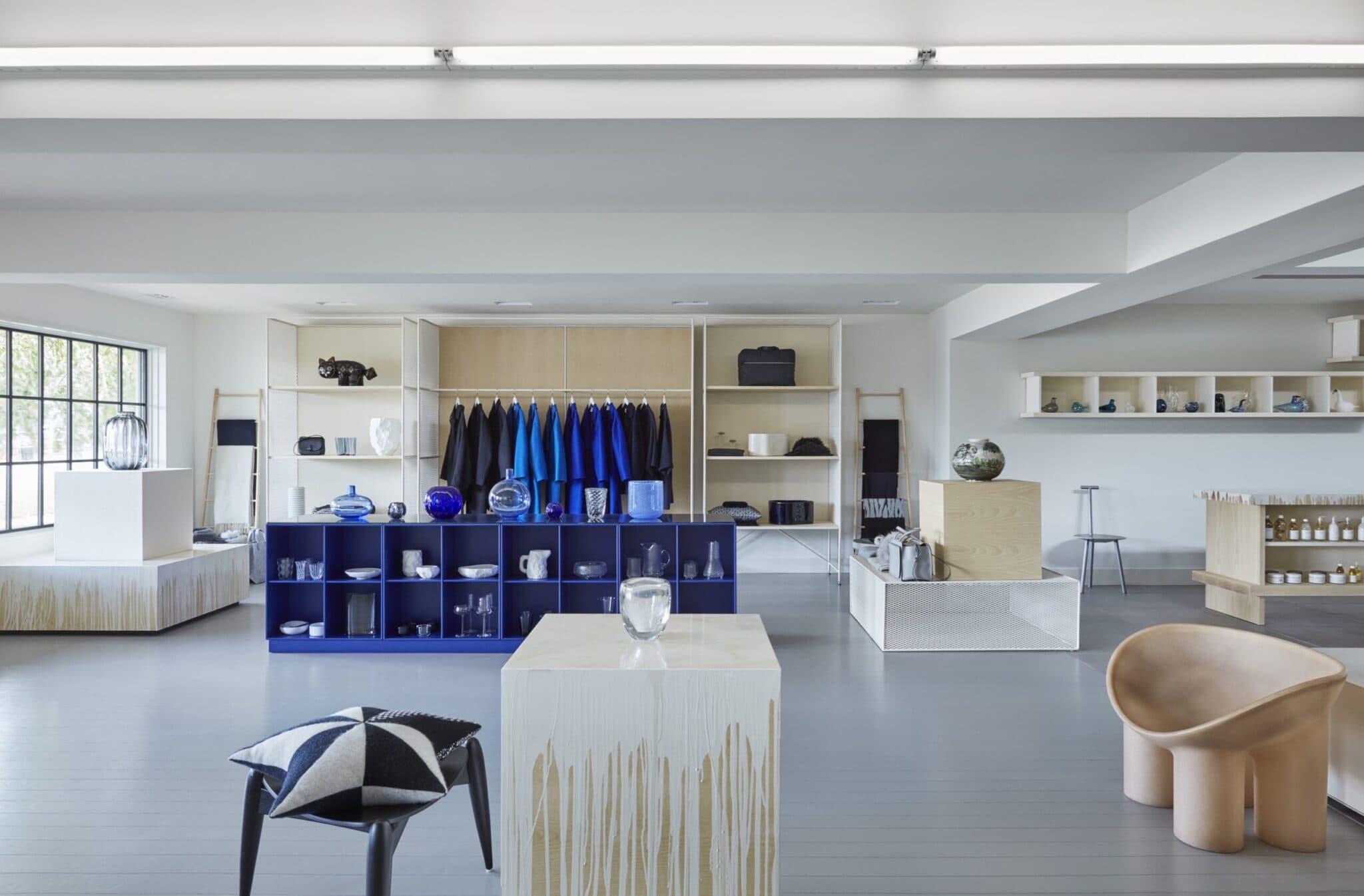 Tiina Laakkonen's store is a minimalist dream built to showcase the intersection between art and function. Focused on conscious consumption, TIINA the STORE cultivates strong brand connections and hosts collaborator events to showcase makers and foster community ties.
216 Main Street
(631) 267-6200
Open Wednesday – Monday
---
E+E Home
Owner Elizabeth Eichner has cultivated relationships with makers during her years working in design for television, fashion editorial, and advertising. Representing potters local and far-flung, her shop is full of fascinating wares each unique and special. Part gallery, part shop, it's the ideal destination for finding a one-of-a kind hostess gift to bring to your next dinner party.
140 Main Street
(631) 604-6324
Open Thursday – Monday
---
Amber Waves Farm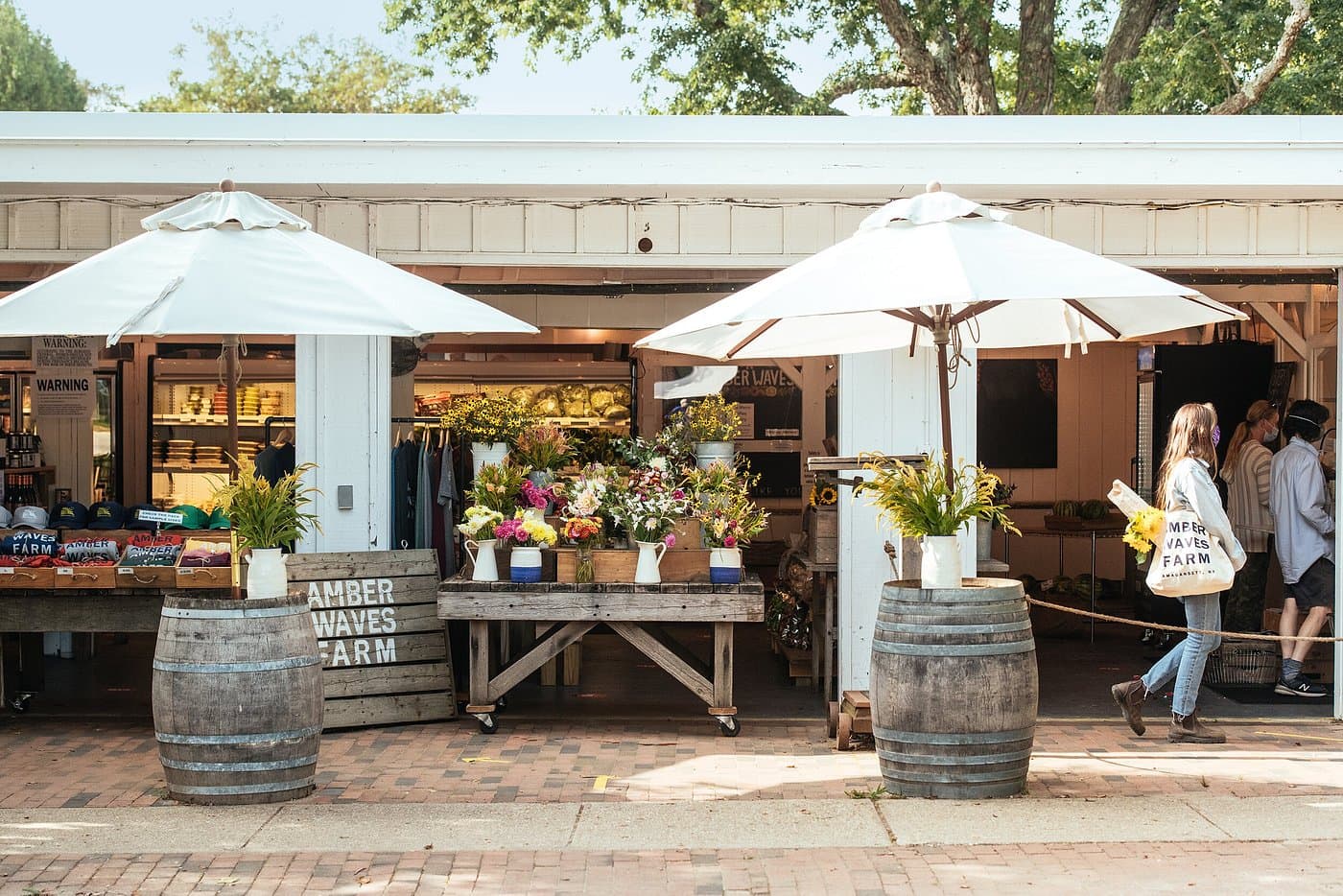 From an idea developed in 2008 between friends Amanda Merrow and Katie Baldwin, Amber Waves has developed into a 30-acre farm with focuses on sustainable practices, local food security, and community-driven educational programs. Their market on Main Street serves as a grocer and kitchen for locally produced foods.
367 Main Street
(631) 267-5664
Open daily
---
Noah Hideout
Noah Clothing founders Brendon Babenzien and Estelle Bailey-Babenzien opened Hideout as a local surf, skate, and social spot with an eye towards ethical manufacturing and materials designed for active lifestyles. They are also part of the 1% For the Planet program, pledging a percentage of their sales to environmental initiatives.
14 Amagansett Square
Amagansett, NY 11930
Open daily
---
Jenni Kayne
Jenni Kayne's dedication to the laidback California style feels right at home in similarly easygoing Amagansett. Chic (and celebrity-approved) basics like cashmere sweaters and linen furniture are crafted to last year after year.
10 Amagansett Square, Unit A
(631) 557-4644
Open Daily