Call it the grown-up version of being hidden away in a top bunk, tucked under the covers with a flashlight: Alcove beds achieve a sense of blissful sequestration, managing to tuck a lot of style points into abbreviated spaces. Here, we deliver a master class on how to transform forgotten corners into cozy cocoons that deliver nostalgia and charm—and even provide space-saving solutions.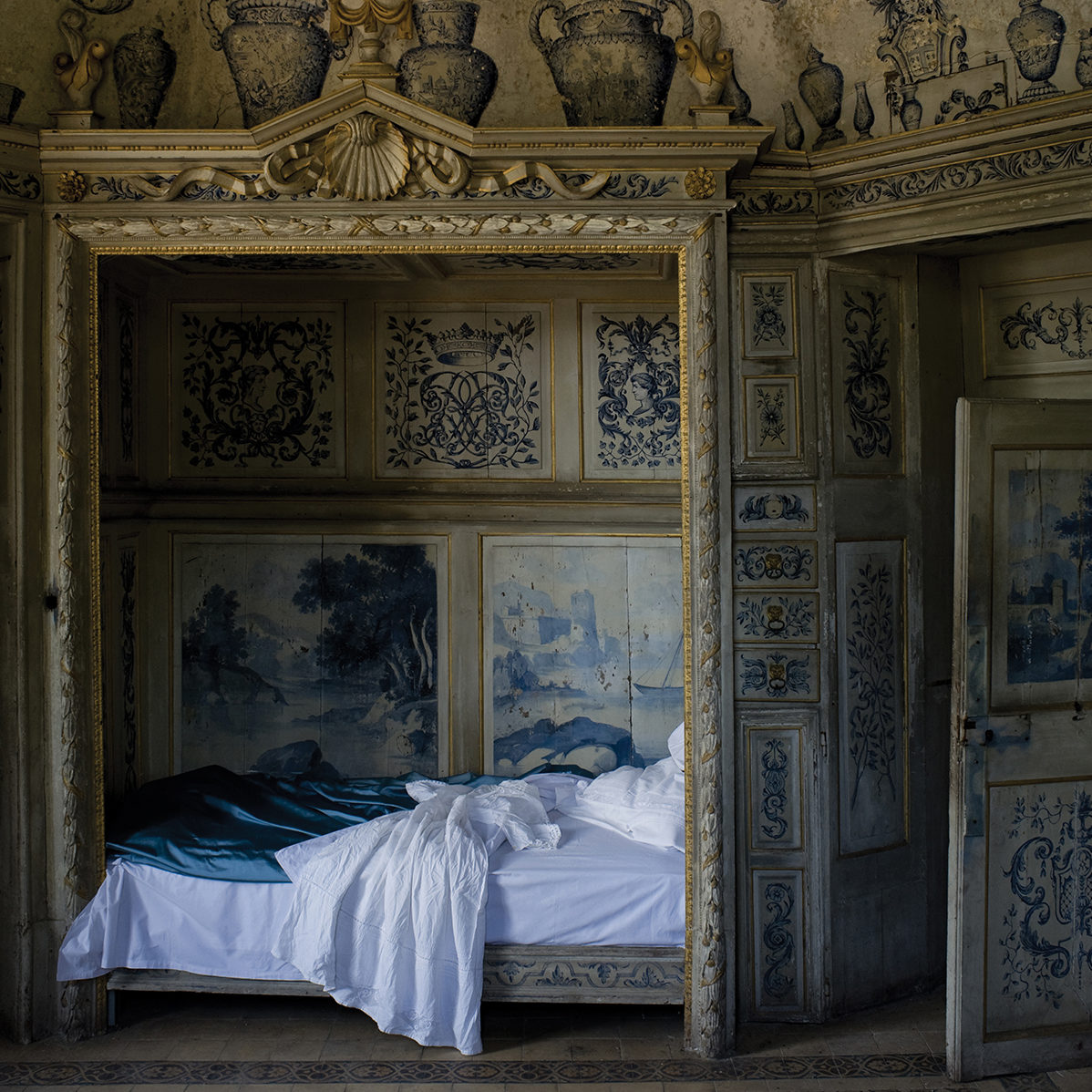 A Little Greatness
Carved out of a grand room in the Château des Ravalet in Normandy, France, this hidden nook conjures a sense of welcoming intimacy beneath a scalloped pediment and a soaring frescoed ceiling befitting a 16th-century French Renaissance-style castle.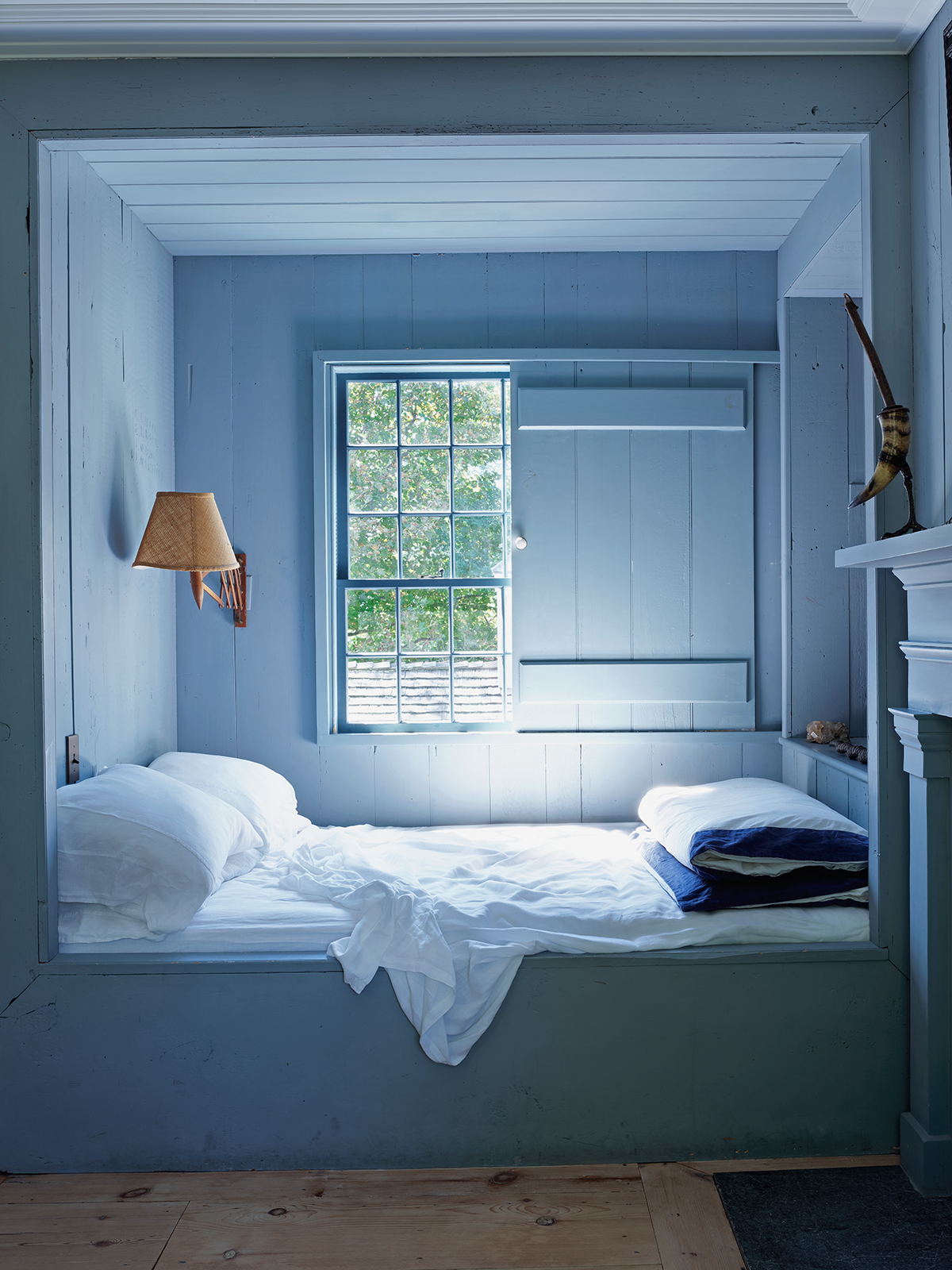 Cabin Fever
Lined with paneling painted a silvery blue and fitted with a bed built for two, this compartment feels like a ship of dreams. Designed by S.R. Gambrel, it has just enough amenities – reading light, storage shelf, tidy and ingenious privacy shutter – to feel like a complete suite.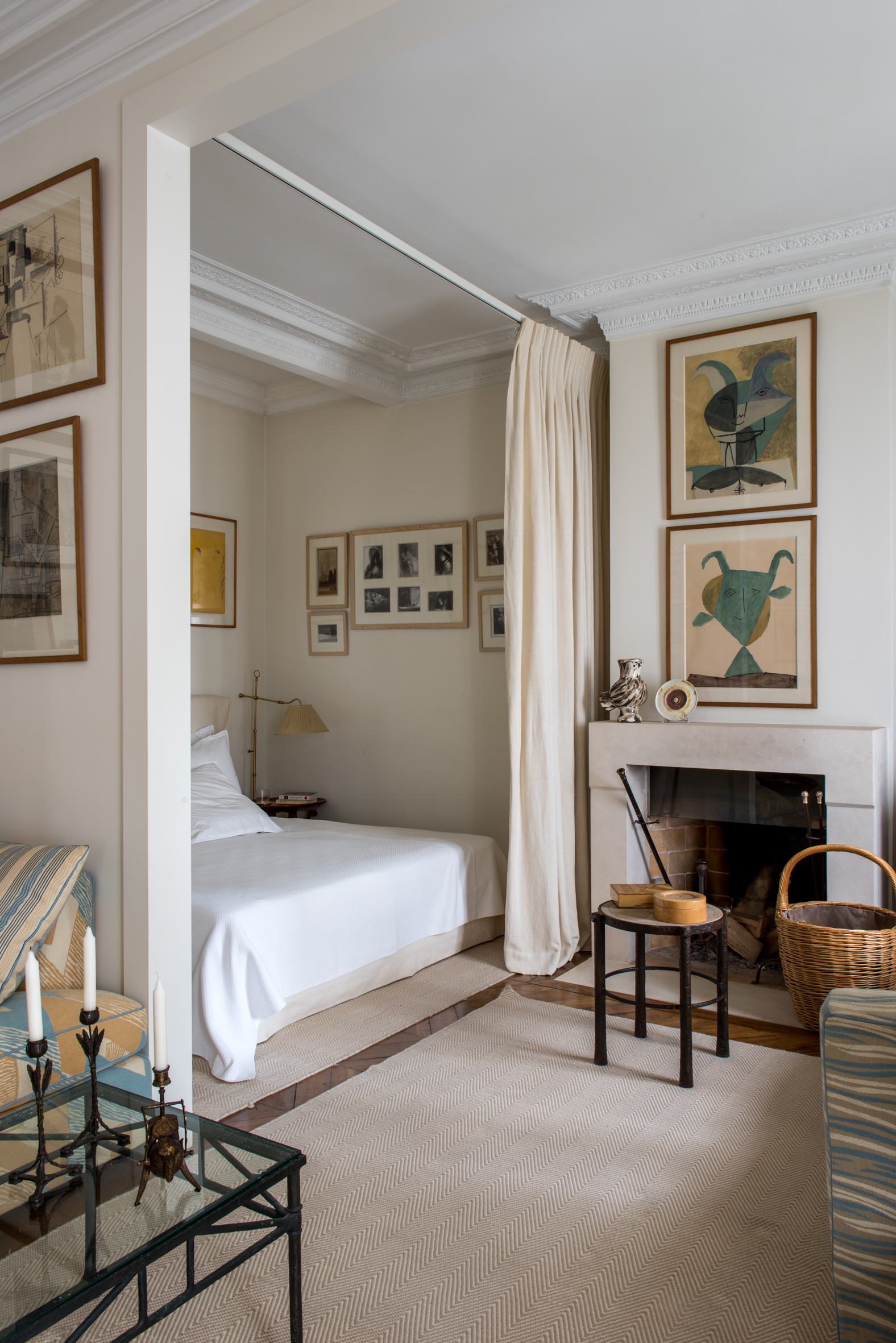 Drape Success
In his Paris apartment, designer Alain Demachy hung a curtain that can be used to cordon off a nook in his living room to create a private bedroom retreat.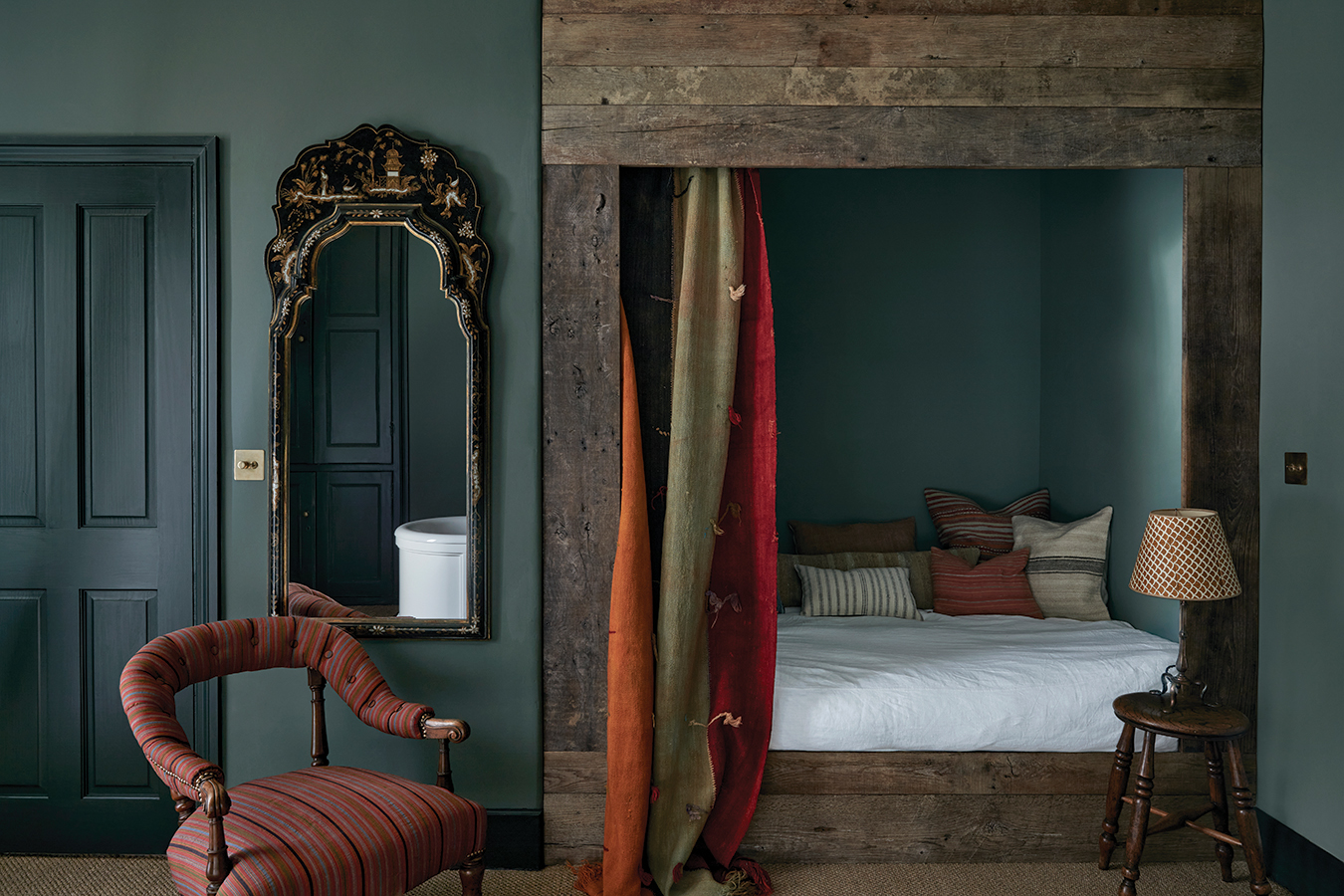 Pretty Rustic
By setting off a sleeping area with weathered boards and a deeply colorful, slubby silk curtain, James Thurstan Waterworth transformed a cramped space in England's Bradley Hare inn into a beckoning bolt-hole.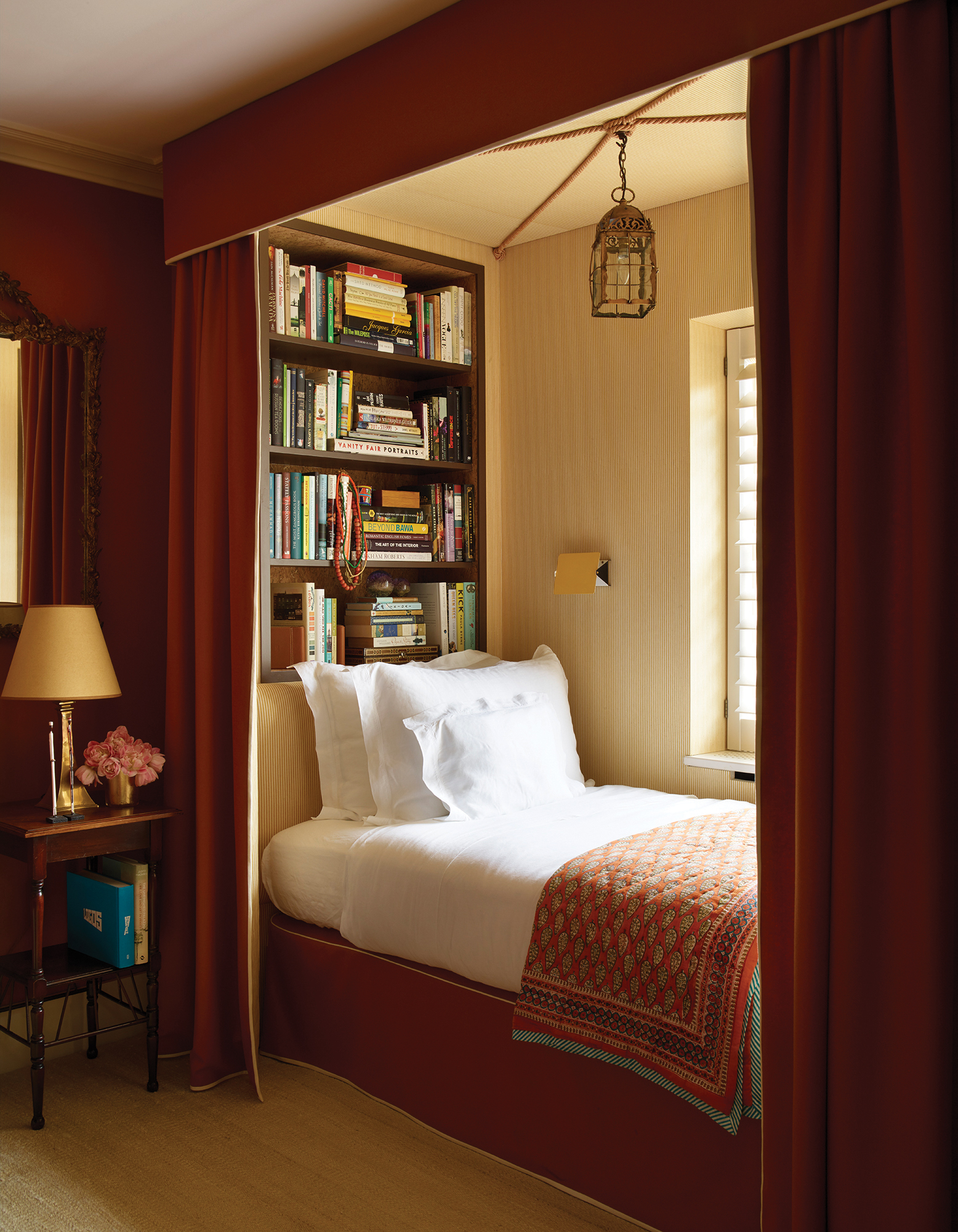 Hidden Comforts
Pushed to the end of a narrow room to make the most of limited square footage, this bed designed by Veere Grenney appears properly canopied thanks to a pair of curtains and a valance in sumptuous cashmere, which frame the space and create a sense of architecture. Rope detailing on the ceiling further defines the area.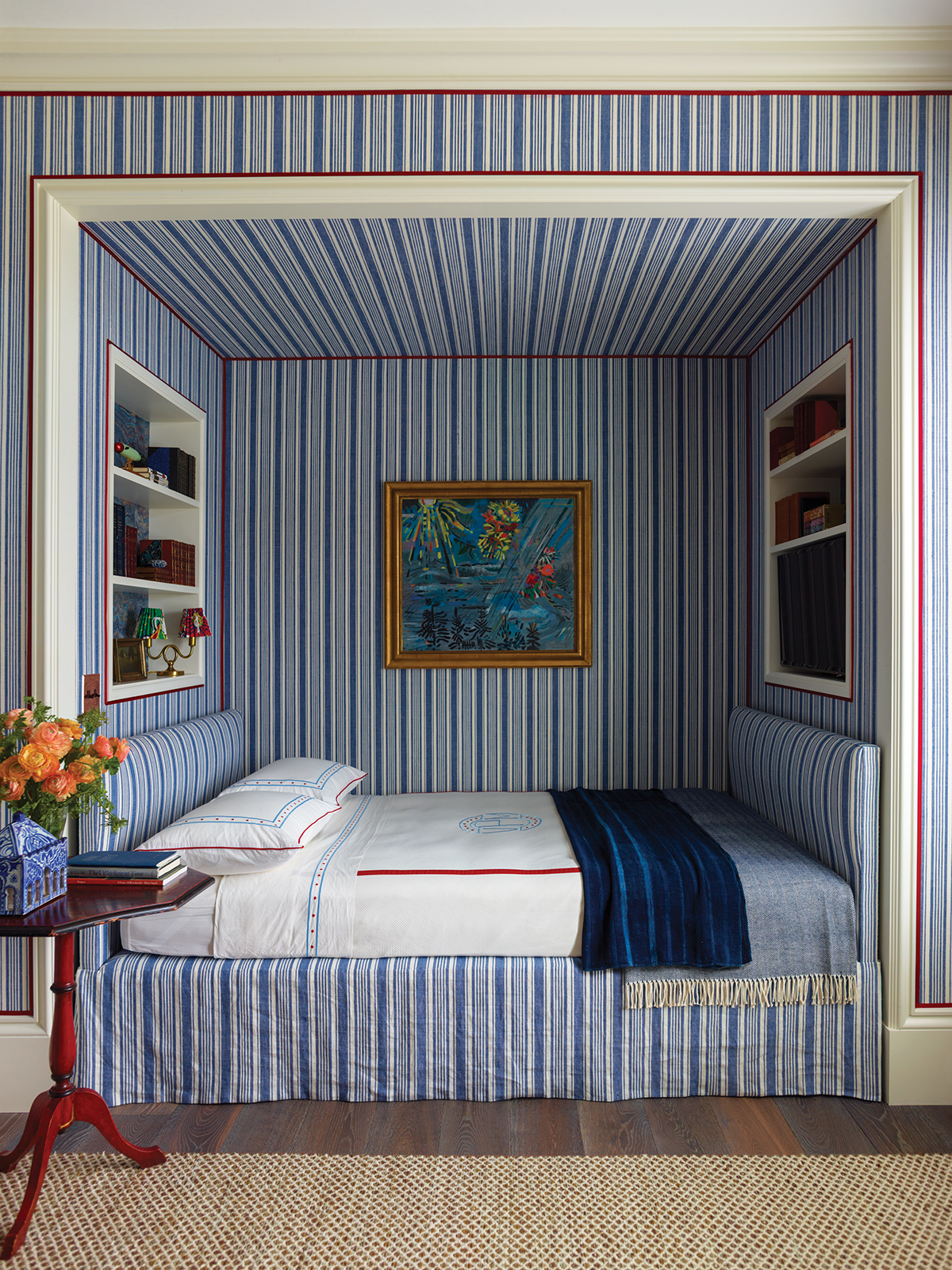 Liner Notes
Katie Ridder turned a snug recess into a visually spacious hideaway with the elongating lines of a ticking stripe. And since every surface is wrapped in the pattern, it resembles a gift box—one that Ridder neatly tied up with a red ribbon.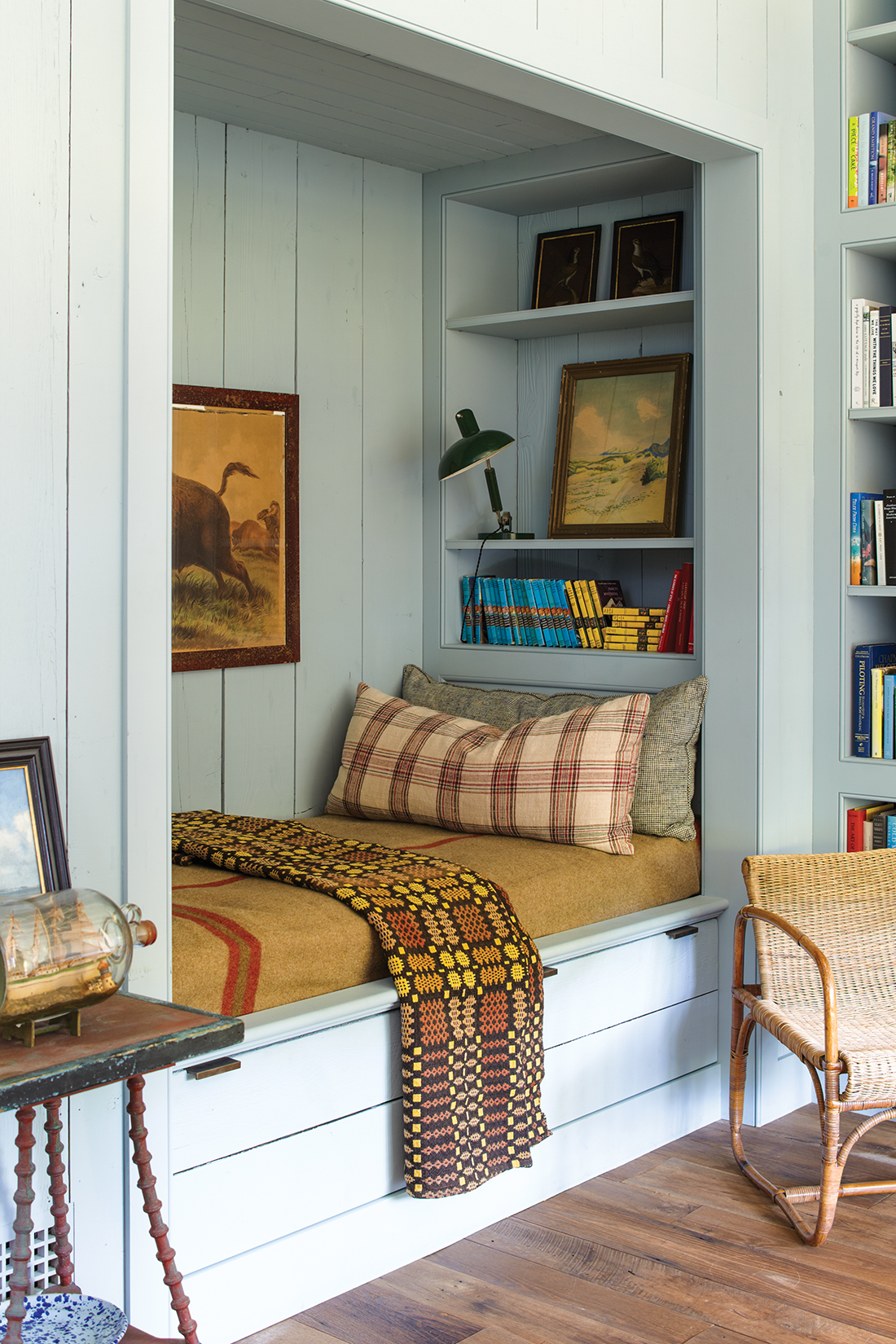 Book Nook
Incorporating storage drawers down below and bookshelves up above, this cozy spot for noontime napping designed by Rita Konig and Gil Schafer is neatly built into a corner of a living room.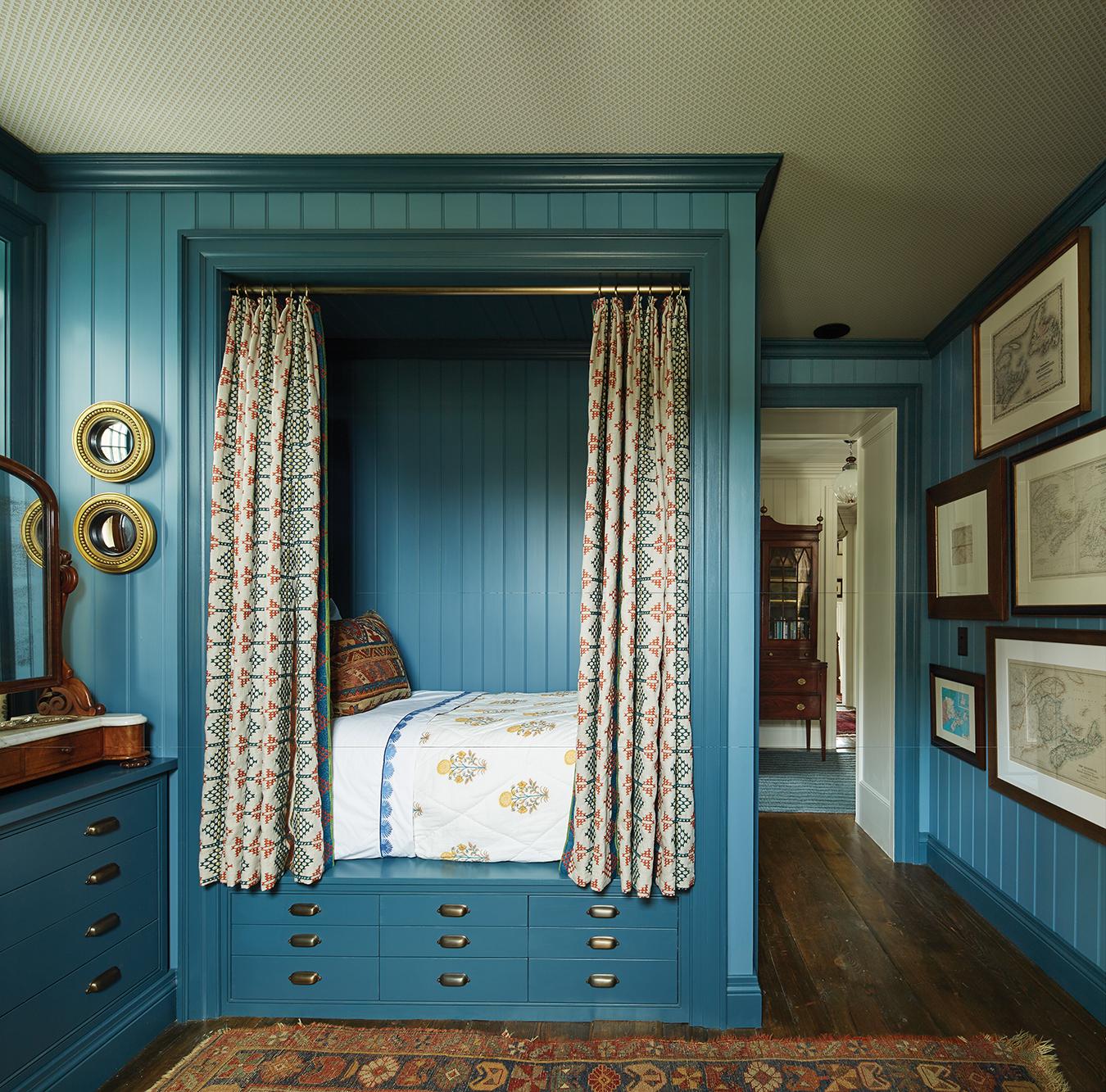 Dream Catcher
The addition of a cosseting sleeping compartment means that Philip Mitchell's dressing room can do double duty as a guest quarters, too. Beadboard painted in a deep teal unifies the space and makes it feel like it's been there forever; the curtains add a folkloric touch.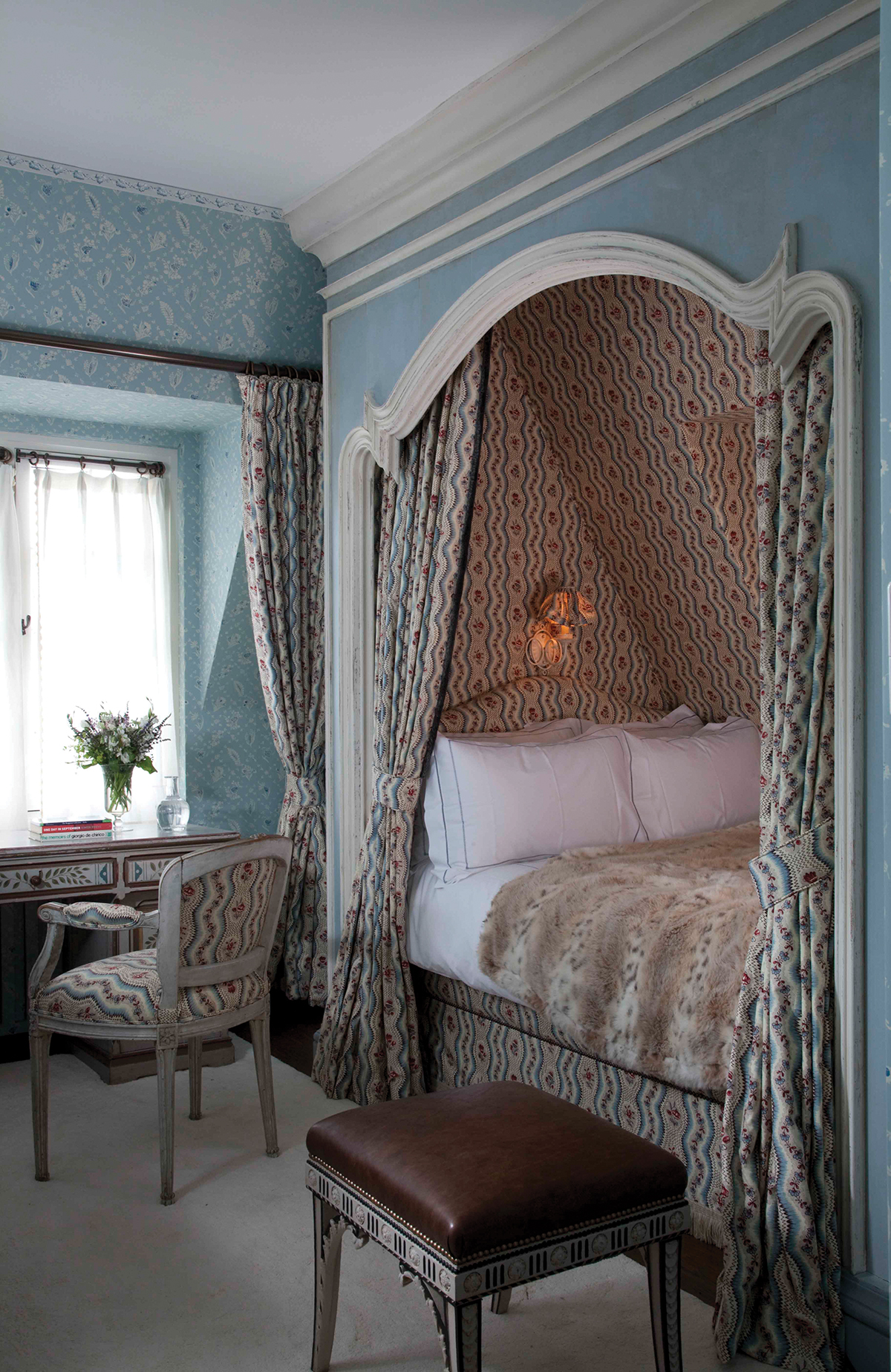 Stage Delight
Outfitted with curtains and elaborate molding, this guest bed designed by Nicky Haslam feels like a stage set for turn-down service. A matching pattern on the headboard, walls, and curtains plays the neat trick of making the eaves recede, enlarging the space.