I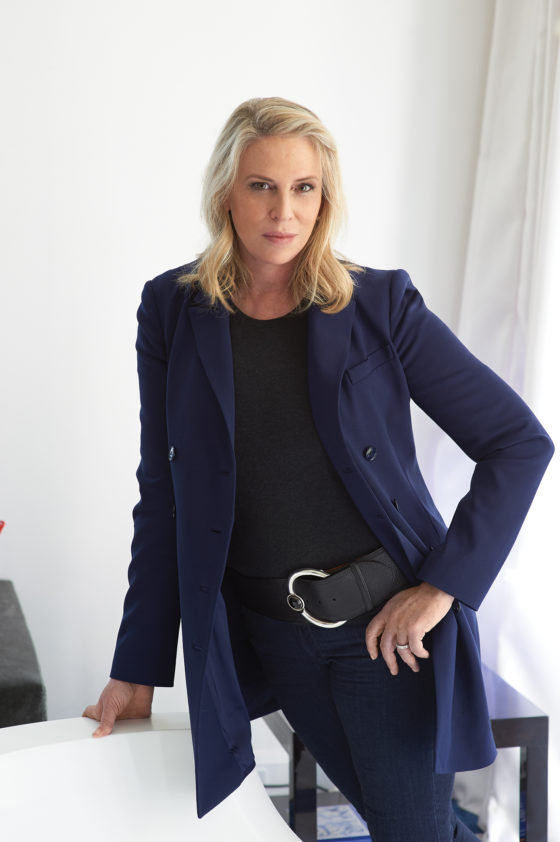 n her first apartment as a newlywed, acclaimed designer Victoria Hagan crafted a home where an innate love of form and confidence in unexpected combinations imbued the singular style that would come to define her career.
In 1994, Victoria Hagan and her husband, Michael Berman, moved into their first shared apartment as a couple on Manhattan's Upper East Side. There, Hagan built a home that celebrated the new chapter in her personal life while showcasing the tailored, sophisticated-yet-relaxed style that continues to win her fans today.
---
A New Beginning
It was a very exciting time for us, a very romantic time. My husband and I had just gotten married, and this was our first place together—a two-bedroom apartment in a prewar building with wonderful southern light. The two of us brought our own possessions in and began creating a new hub for our future, for the life we saw together. We had our babies here—our twin sons, Harry and Alex—and I look back on this home very nostalgically. At the time, I had about 10 employees. Things were really beginning to take off in my career—the joke was that I worked the morning of the wedding!
The Client that Wasn't
The first time I met Michael, he asked me if I could help him with his apartment. I thought, "That's a shame. He doesn't really like me," but actually, he was trying to get my attention. I did end up helping him a little bit while we were dating. The antique Japanese chest and large mirror that ended up in our study were pieces we originally bought together for his apartment.
Young Collectors
The walls were kind of bare because we didn't have a lot of art. We began collecting photography when we got married. That's a Don Freeman photograph over the fireplace that I now have in my Florida home, and there's a series of Hiroshi Sugimoto photographs in the dining room.
Bucking the Trend
This wasn't your standard-issue Park Avenue apartment. The English style was very prevalent then, more serious, with a lot of patterns and florals. I didn't do that here. I had simple curtains, simple walls, no wallpaper—over- all, it was a lighter-feeling space. I did use some very traditional pieces, including the old Knole sofa, but it felt playful. I think the attitude of making traditional modern and young was really how I built my career.
Treasure Trove
So many of these pieces are still part of my home, including the old English wing chair in the living room that my husband and I bought at auction at Christie's when we were first married. It's slipcovered in this old Italian damask fabric. The fabric has been discontinued, but the chair is still wearing that same old dress—it just kind of suits it. The Jean-Michel Frank club chair in the study belonged to my grandmother. It had to be re-covered after 27 years, but I still have it in my bedroom now. The vase on the table behind the sofa in the living room was a lamp that I made into a vessel. I remember taking a tour of William Randolph Hearst's home and he had the same lamp. It's still one of my favorite pieces.
Modern Mixology
In the study, I juxtaposed a lot of things from different styles and eras, like the steel-and-leather chair next to the vintage chest. I didn't think twice about it. I've always been very open to creating spaces that have a lot of visual dialogue going on. I think of it as an interesting cocktail party where you have a lot of different people from a lot of different places finding connections and having a good time together.
Toast of the Town
Speaking of cocktails, this apartment was also where my husband and I first started entertaining together. We didn't live there very long—we left in 1998—but while we were there, it was really a fun place. We finally had more space so we'd have these big gatherings where we crammed everyone in. Looking at these photos now makes me laugh, thinking of the parties we had.
THIS STORY ORIGINALLY APPEARED IN THE SUMMER 2022 ISSUE OF FREDERIC. CLICK HERE TO SUBSCRIBE!