Two sartorialists usher us into their Upper East Side brownstone, and it's nothing less than Technicolor—with a secret garden that New York real estate dreams are made of.
. . . 
It all starts with the door. And when it comes to making an entrance, this one, on a circa 1868 Upper East Side townhouse, ranks high. It's the type of portal Instagrammers will travel for: yellow as an Easter Peep, with its original vertical mail slot intact. "People are always taking pictures of it…it should have its own Instagram account!" says longtime homeowner Barbara McLaughlin, president of The Fund for Park Avenue, who shares the home with her husband Kevin McLaughlin, co-founder and creative director of J. McLaughlin, and their two kids.
Inside, tasting the rainbow continues, with walls sheathed in Tiffany blue, juniper green and, no surprise, more chartreuse. It's such a multihued color palette that at one point, a contractor balked, Barbara recalls. "The site supervisor was seeing all these colors on the walls and furniture coming in and he said, 'I didn't know what you were doing, I didn't think I would like this.' And then when he saw it all together he said, 'Wow, it looks really great.'"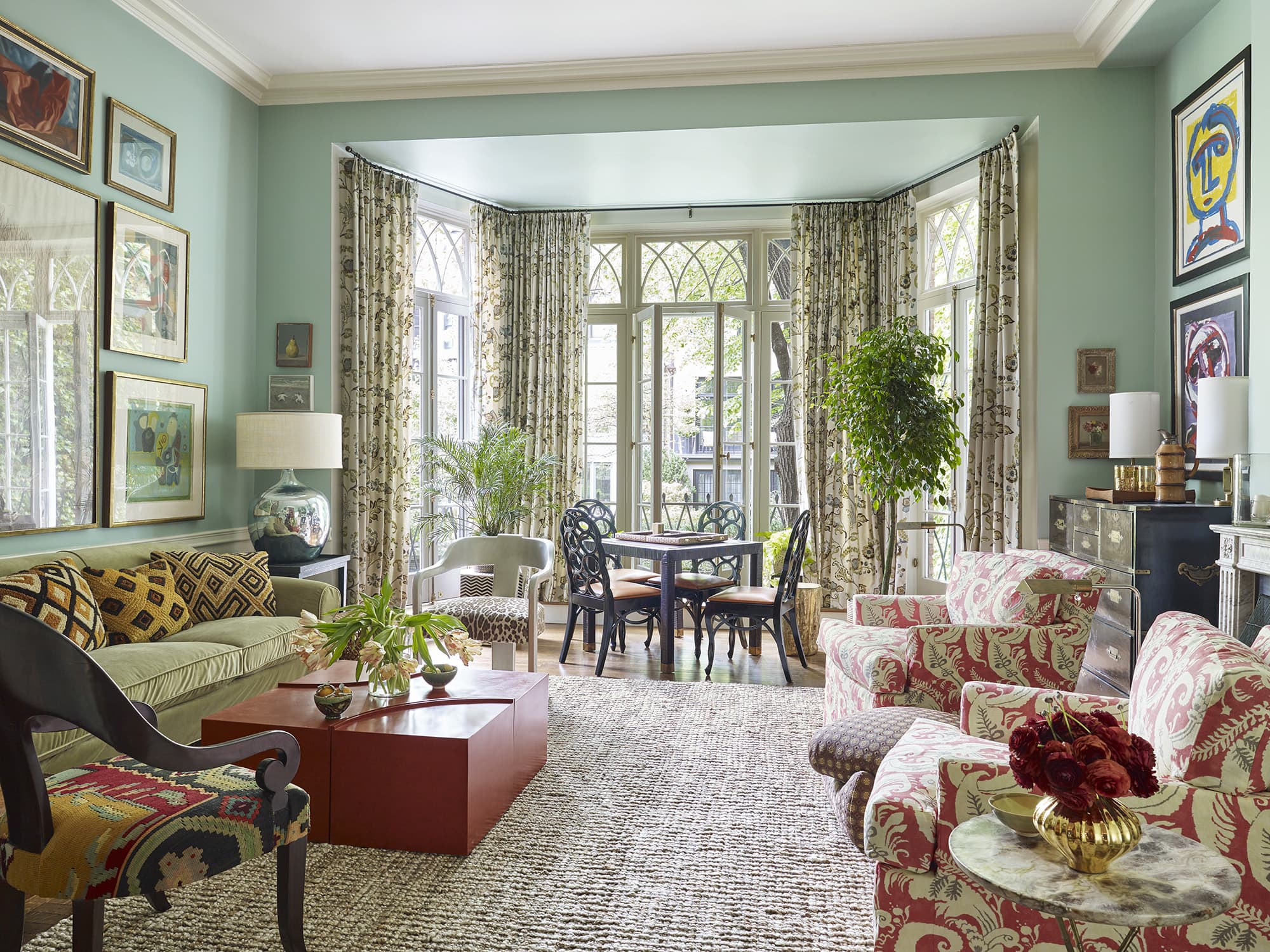 All the color helps the couple preserve the feeling they had when they first stepped foot in the place: "Life happened here and you could tell it," Barbara says. "It has soul." They enlisted architect Doug Larson, who has designed each of their homes as well as the 152 J. McLaughlin retail stores across the country, to help with the interiors, where their design goal was simple: "Things that we like," Barbara says. "I am a scavenger and a collector of sorts and Barbara's not, but I simply buy things that I like in general and I present them to her," adds Kevin. "And what makes the cut is in the house."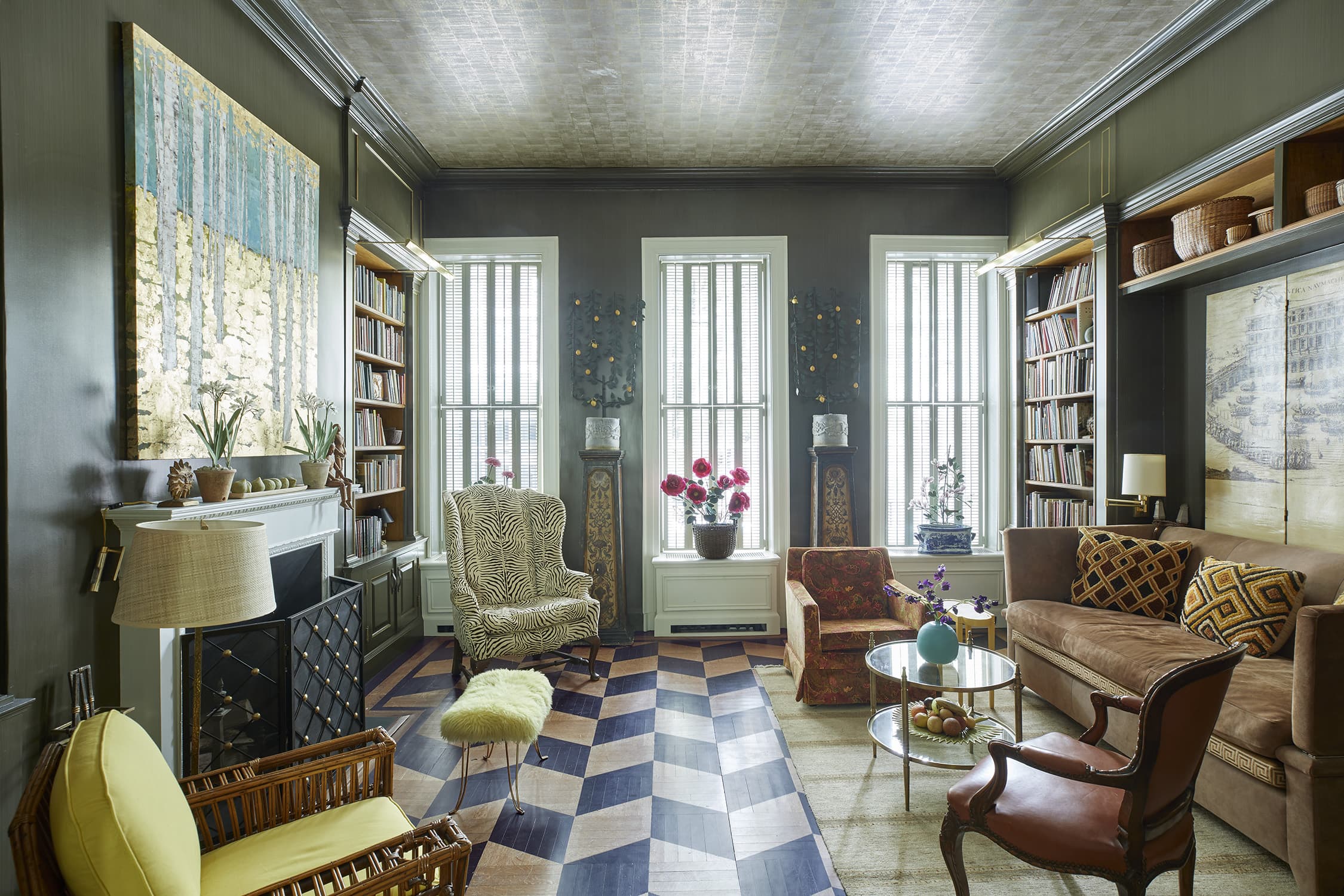 One glance at J. McLaughlin's clothing, which summons the breezy, timeless feel of Martha's Vineyard, and you'd expect the home to be preppy. But you may not imagine it would be so very layered, with midcentury modern, 19th century English and Impressionist art pieces alike roosting throughout. Among their finds, everything has a backstory (note the Nantucket baskets supplying texture in the library, a nod to their honeymoon spot). Antiques are rife; the couple notably met at an auction—proof you never know what treasure you'll walk away with. "She'd be standing there supervising the bidding and I'd be flailing away to get some attention," Kevin remembers. "I accumulated a fair amount of art throughout that process."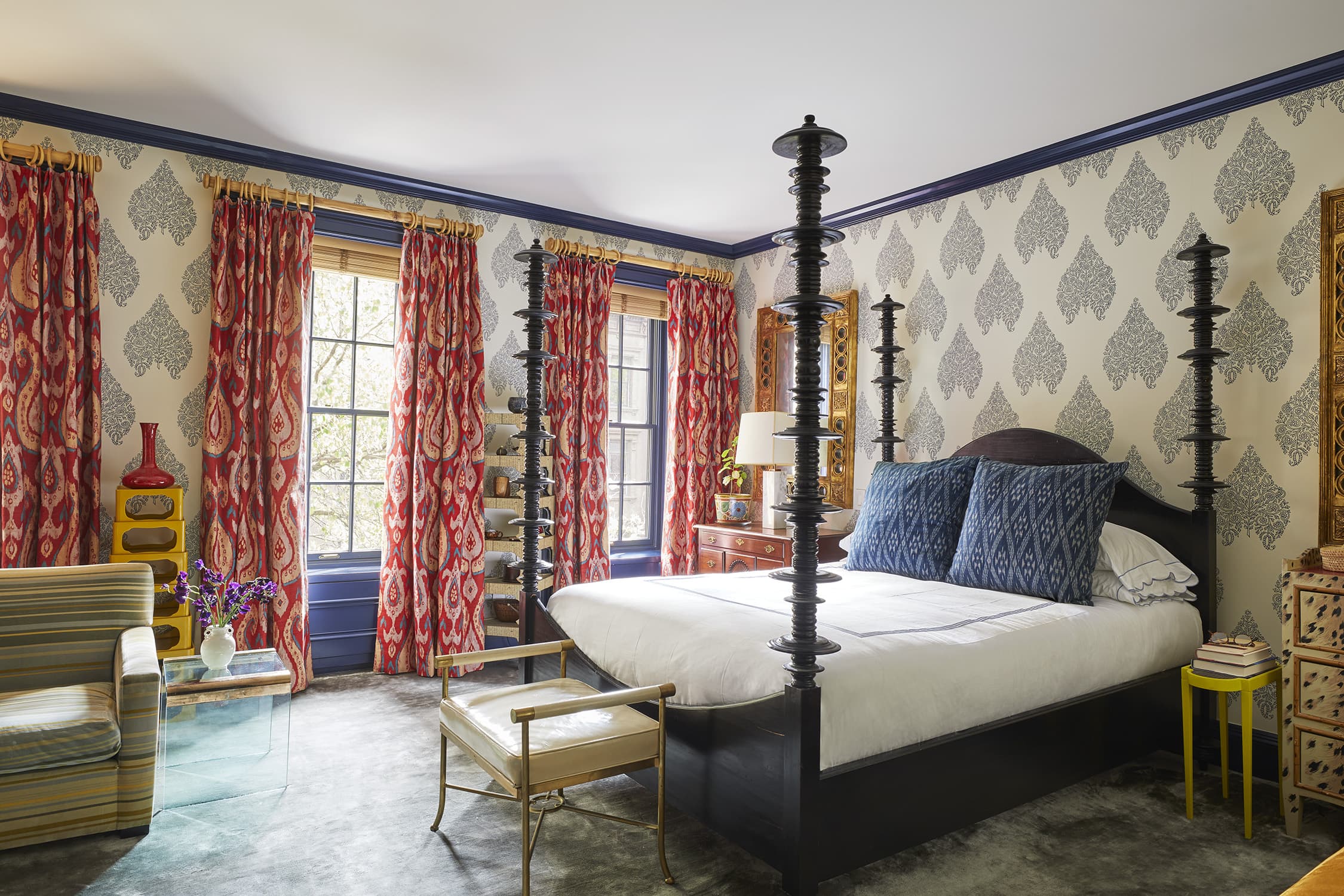 While that yellow front entrance sets pulses racing, it's what's beyond their back door that truly boggles New Yorkers' minds: a manicured private park known as The Jones Wood. Shared by the block's surrounding neighbors, it feels like a tucked-away slice of Central Park. This entire row of identical brownstones was originally Victorian in style, with a second story stoop. But in 1919, "They were bought by a fellow who was a bit of an anglophile and he wanted it to look like London, so he stripped all the facades of their ornamentation, took the balconies off and joined the backyards," Kevin says. That's right: Gramercy Park isn't the only hush-hush lush playland in the city. And here, only 12 people hold the key.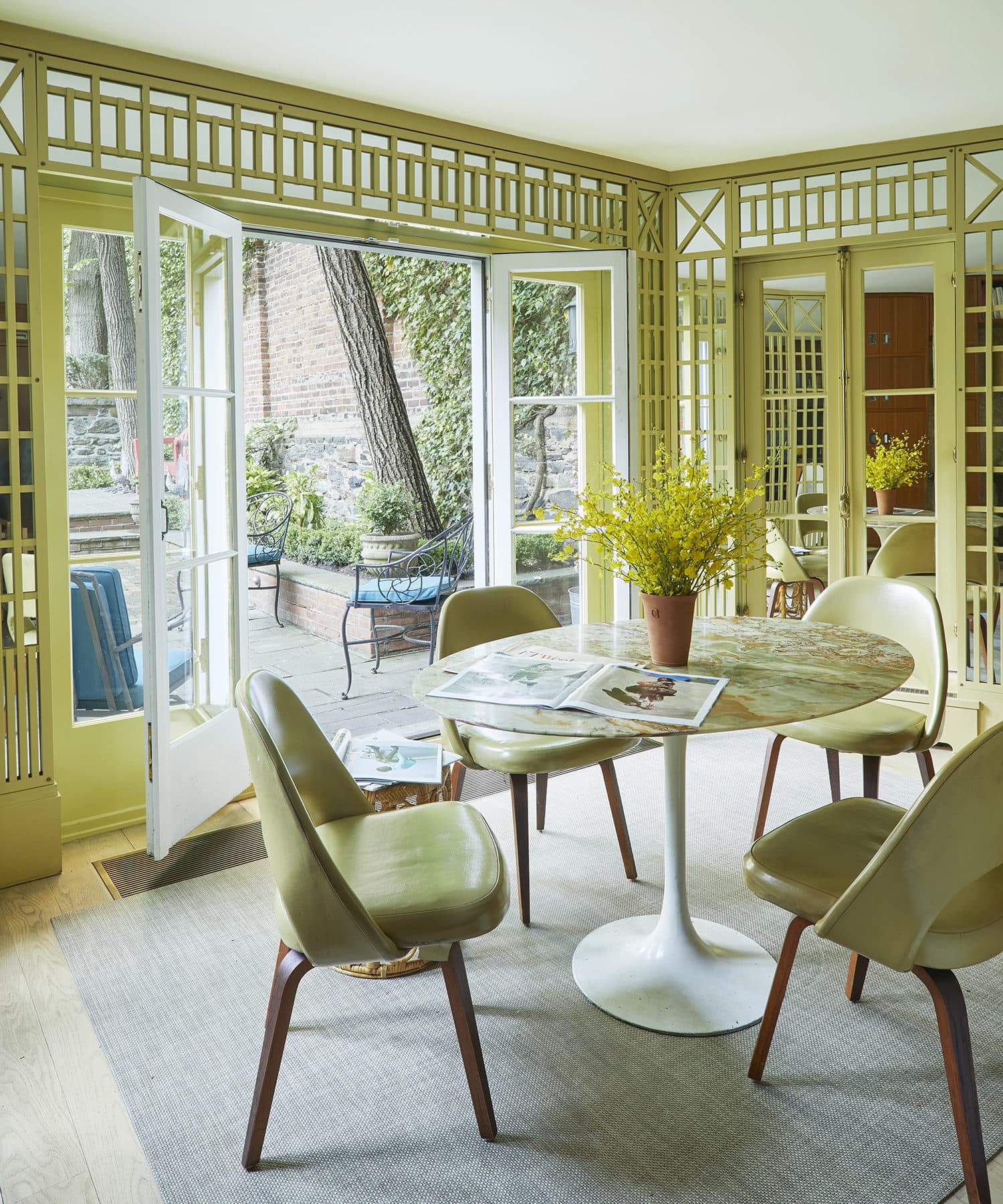 PRODUCED BY TORI MELLOTT