Next up in our series My First, David Netto looks back at two of his early apartments and reflects on how he has (and hasn't!) changed, the importance of listening and the power of trusting your intuition.
. . . 
1999:

LOWER FIFTH AVENUE
A combination of hand-me-down good antiques from his parents' apartment, Paris flea market finds and a "Cy Twombly" he painted himself landed Netto's first proper apartment in the June 1999 issue of Elle Decor. Friends visited and liked what they saw; this is the project that started Netto's career as a designer, soon after he had left architecture school. "Before that I had always thought I wanted to live in a loft, but that apartment taught me not to be afraid of something small."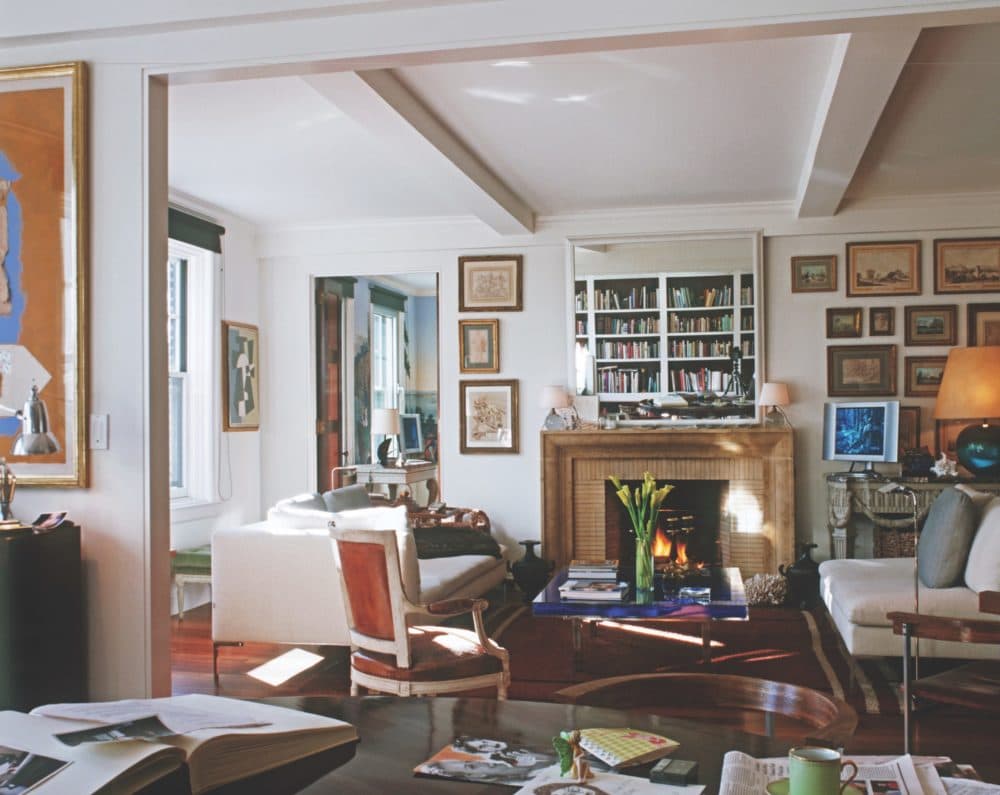 2000:

WASHINGTON SQUARE
"These rooms were at tree height, looking out onto a wall of green," explains Netto. "Which is why I got the idea to bring the park inside using a scenic wallpaper in the bedroom. The living room and dining room and all the rest of it I painted gallery white, to make the spaces blur together and seem bigger." Netto fell in love with a Brazilian walnut floor he had seen in the Louis Vuitton store in SoHo, with spaces between the boards, like a ship's deck—and copied it. "It was mostly a white apartment but that is what you really feel in these pictures—the warmth of that amber color suffusing everything."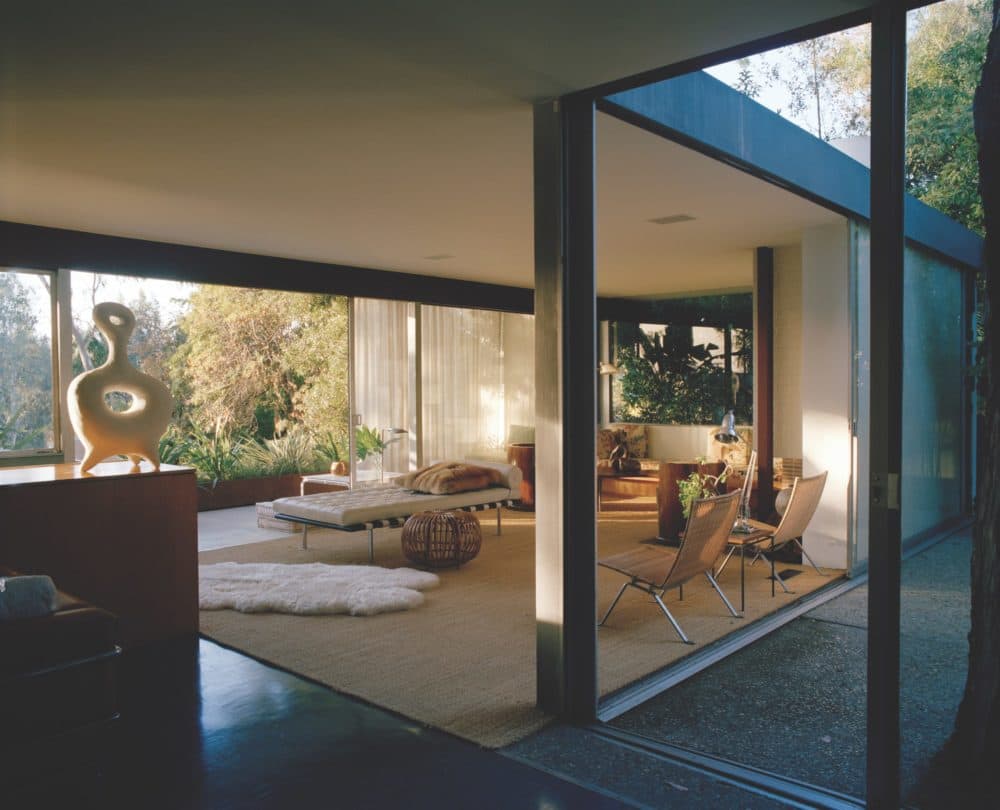 2021:

LOS ANGELES
Netto bought Richard Neutra's Ohara House in 2003. Neutra's design uses monumental sliders that open up to connect the view from the interior garden to Silver Lake Reservoir to convey the ultimate fantasy of California modernism: that one is living outdoors. The sound of water from fountains in both front and back reinforces that impression. Inside, Netto pursued a direction that is more European and less "mid-century orthodox" than he had seen done in these houses before.
. . . 
HOW HAS YOUR AESTHETIC EVOLVED FROM YOUR EARLY APARTMENTS TO YOUR CURRENT HOUSE IN LOS ANGELES?
It hasn't, really. One of the nicest things is that I still get so many compliments years later. I often come back to the Washington Square apartment, if the context for using those ideas is right. I am about to do that chestnut floor again, with the boards spaced to resemble a ship's deck, for somebody else. It's still the project of mine
that Bruce Budd likes the best, and if his taste was good enough for Bunny Mellon, it's certainly good enough for me! The LA house, on the other hand, very much responds to the Neutra architecture, experimenting with what I had not seen done with that sort of house before. It reflects totally different motivations.
IS THERE A DESIGN PRINCIPLE THAT'S BEEN YOUR CONSISTENT GUIDING LIGHT?
Think what your options are. If you are a skilled persuader, anything is possible, right? Now do for the clients what you would do for yourself—even if it means having to work a little harder to explain an idea, or come back another day.
HAVE YOUR DESIGN PRIORITIES SHIFTED?
No. The only priorities are to insist on quality and try not to repeat. I have always thought that.
HAS STARTING A FAMILY CHANGED YOUR APPROACH TO DECORATING?
I listen to my children. Perhaps they have made me a better listener, and that is an essential skill in this job.
DO YOU HAVE SOME FAVORITE PIECES THAT YOU FEEL HAVE STOOD THE TEST OF TIME?
There's a Louis XV desk my father bought from Gene Tyson in the 1960s that is still with me, the Ralph Lauren chrome-and-leather bed I purchased for the Lower Fifth Avenue apartment, and my Maxime Old desk, which I chose for myself from the great dealer Robert Altman.
DO YOU THINK YOU DECORATE DIFFERENTLY BECAUSE OF YOUR CURRENT ARCHITECTURE AND THE GEOGRAPHY OF YOUR LOCATION?
Absolutely yes. I used to feel bad about not having a signature style—well, sometimes—but now I realize I do have one: It's a permanent intellectual attitude about architectural context, and place, and the opportunity it presents to conjure a response to that. What is the story I want to tell? I just did an apartment in London, and the main point of view in the beginning was to think about all the bold and artistic interiors that have happened there and how to add to that legacy. It's a very international and bohemian city, design-wise. So I didn't want to do something explicitly British, but I did want to add to the British legacy of boldness.
LOOKING BACK AT YOUR PAST APARTMENTS, WAS THERE ONE PARTICULAR THING THAT ALWAYS TIED SPACES TOGETHER?
I used to always work in some green velvet. This comes from the 1981 auction catalogue of the collection of Churchill Brazelton that was lying around my parents' house, the cover of which showed his green velvet-upholstered living room. It was a fixation I had at the age of 12 that was then amplified by Dudley Moore's bedroom in the movie Arthur. There are few rules in decorating, but dark inky green, as Ralph Lauren has shown us over and over again, is the quickest route to opulence—even if it's on just one chair.
IS THERE ANY PIECE OF FURNITURE OR OBJET THAT YOU GOT RID OF BUT WISH YOU STILL HAD?
Yes. An 18th-century Swedish mechanical architect's table I bought from H.M. Luther. I should never have sold it, but I was in some insecure phase of wanting to clean house and be more modern.
WHAT'S THE BIGGEST LESSON YOU'VE LEARNED IN YOUR DECORATING CAREER?
Don't let the clients scare you, or worry you too much. They want your best, and it's very hard to give that when you're intimidated by someone. This part gets easier as you get older. Don't ever assume that someone with a lot of money doesn't appreciate a good deal. And always, always, go visit your curtains and upholstered pieces in the workshop before they get delivered.
ANY ADVICE TO YOUR YOUNGER SELF?
Take the summer job working for Henri Samuel, dummy. A friend whose family knew him offered to arrange this but I was callow, and worried I didn't speak good enough French. I was but a fool.