Whether enveloping an entire room, positioned as a a decorative punctuation or deployed as architectural details, mirrors go far beyond being mere objects for vanity. They work wonders to boost light and increase a room's sense of depth—not to mention imparting a generous dollop of glamour.
Maximum Dazzle
In his New York townhouse, decorator Miles Redd outfitted his bathroom with spectacular vintage mirrored panels originally designed by David Adler for a house in Chicago.
The Ultimate Refinement
In a 1935 dressing room by designer Syrie Maugham, the mirrored architectural details—cornice, plasters, doors, fireplace surround—add next-level chic.
Brilliant Focal Point
Mirrored panels above the mantel in a London dining room by Veere Grenney dress up the room with a hint of sparkle.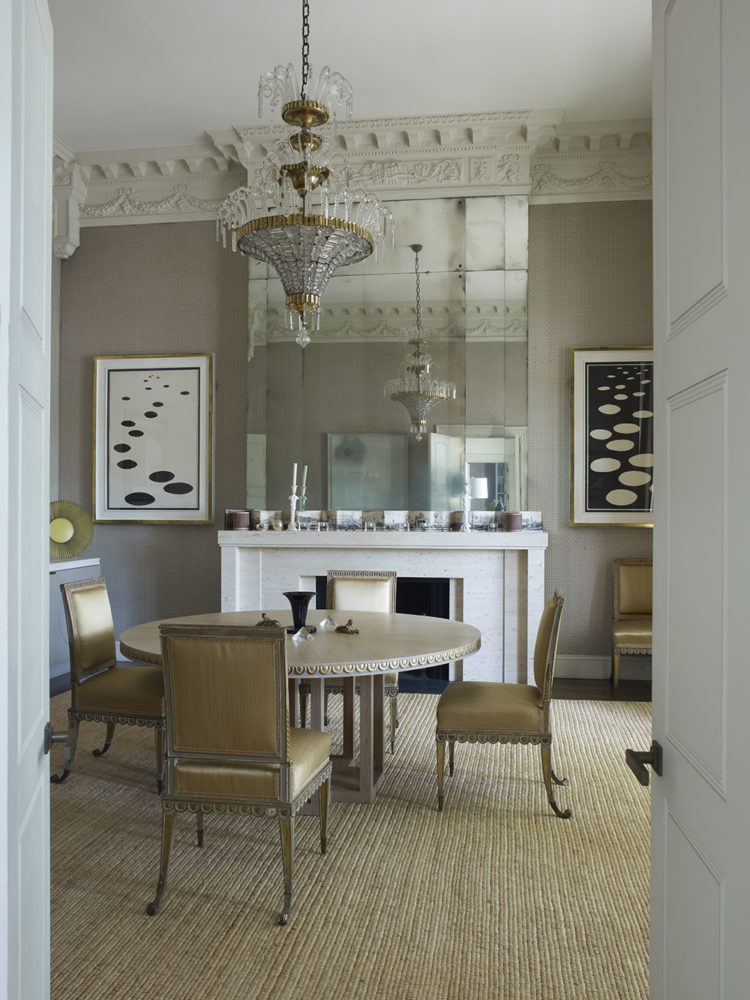 Hall of Mirrors
During the 18th century, Prussian Princess Wilhelmine embedded fragments into the wall to create an eccentric, ahead-of-its-time milieu in Bavaria's Hermitage Palace.
Doing Double Duty
Designer Todd Alexander Romano used antique glass both as an architectural statement and to flood a space with light by reflecting windows on the opposite wall.
The Glass Ceiling
A mirror above the bed amplifies the sense of space in a tight 1970s room by designer David Whitcomb.
Understated Luxe
A remarkable wall of gold-tinted mirror in an otherwise austere bathroom by Norm Architects creates a mysterious vibe.
Posh Panels
At Maison Schiaparelli's Paris boutique, inset mirror details complete with rosettes nod to traditional boiserie.
Mood Enhancer
Mirror set behind delicate trelliswork in a dressing room by Henri Gaveli casts a warm glow.
Shape Shifter
In a 1930s bathroom, designer Oliver Hill created a reflective fluted wall with beveled mirror strips.
---
Produced by Hudson Moore