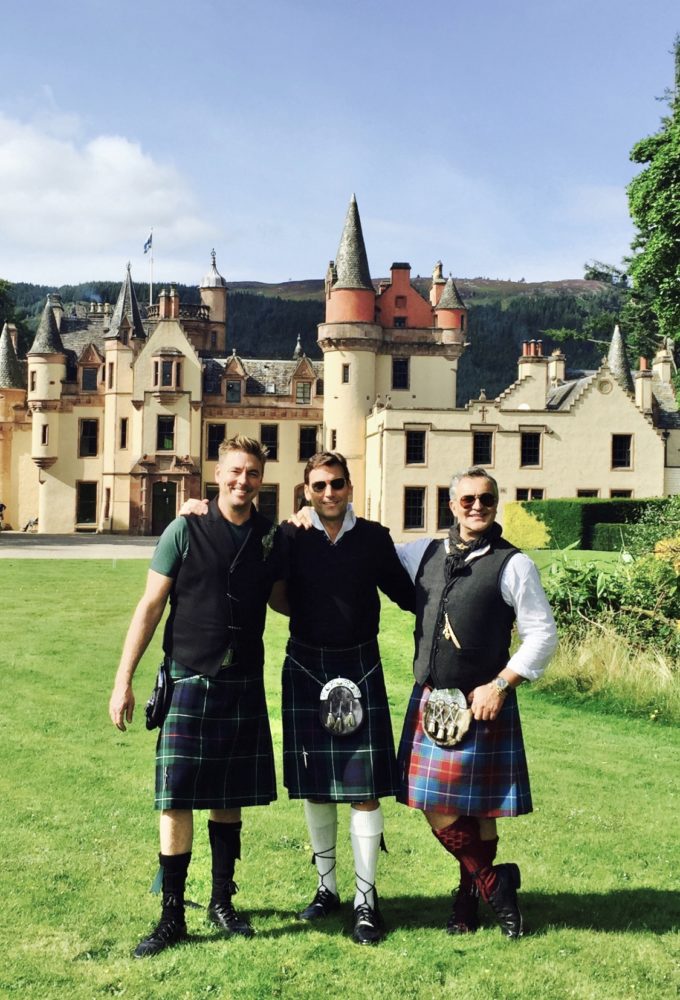 Filled with comical memories, exotic travel and, of course, a good dose of stunning design, the decades-long friendship of Martyn Lawrence Bullard and Timothy Whealon is one for the ages. We asked the two BFFs to give us the low-down on all the juicy details!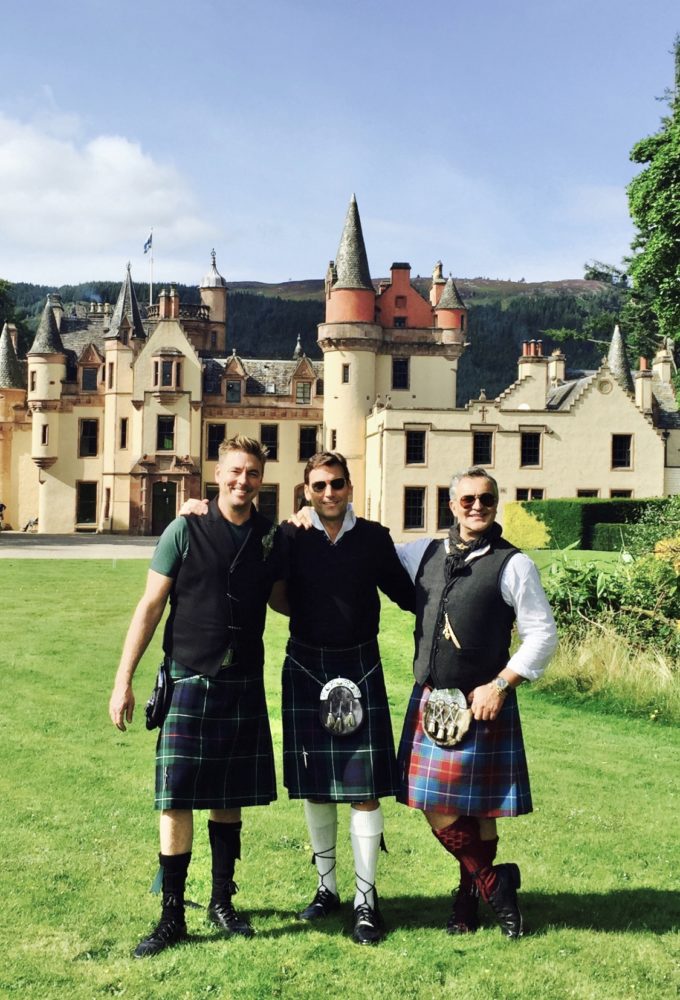 How did you first meet?
Timothy Whealon: "I first met Martyn more than fifteen years ago on a summer holiday in Turkey—we were both visiting mutual friends in Bodrum."
Martyn Lawrence Bullard: "Yes, we met on my first day there and immediately hit it off. We not only bonded as two decorators do over the beauty of our surroundings, but also from an instant connection of humor—a bond that has sealed our friendship for almost two decades now."
View this post on Instagram
What immediately struck you about each other?
Martyn: "Apart from his obvious good looks, Tim has a personality that is infectious, with a laugh that captures joy and echoes his spirit, highlighting his playful nature. That laughter sealed our friendship from the first day I heard it, and has continued to herald our friendship ever since."
Tim: "I had been in Bodrum for a couple days already when Martyn arrived. The accommodation was not what I had expected, so when Martyn arrived at the beach party straight from the plane on a hot August day with piles of Louis Vuitton luggage in full MLB glamour, I smirked inside (and perhaps a little on the outside) thinking that this diva was in for a real surprise. The day trips, drinks and dinners that followed for the rest of that week became the catalyst for the laughter and friendship that have continued and grown ever since."
How do you inspire each other in and outside of your work?
Tim: "His energy, creativity, kindness and the way he really connects with people inspires me. He is one of the hardest working people I know, but yet, in the midst of everything he has going on in his crazy, travel-filled life as a celebrity designer, he always finds time for his friends and family. He is one of the kindest people I know at his core, but that kindness is always offset with a wicked sense of humor—one of the things I love about Martyn. Sometimes we will just look at each other and know what the other person is thinking and break into uncontrollable laughter. One of the things I respect most about Martyn is that he really lives life to the fullest, and the way he rebounds when life throws him a curve ball is a lesson for us all."
Martyn: "Tim is the friend who is always there for you. He's the perfect sounding board for ideas, and the best listener to both the good and the bad. He gives advice that I may or may not take, but it's always offered with genuine concern and love. Plus, his background in art history and tenure at Sotheby's has given him a knowledge that is deeply studied. He has an unbridled passion for what he loves and a thirst to expand his knowledge on subjects he cares about. I am always inspired by his restraint, his ability to believe in his own taste and the very beautiful designs he creates for his clients."
Do you have any fun friendship traditions?
Martyn: "For years we have tried to always spend our birthdays together, embarking on a trip to a sunny climate or exotic spot to play and shop. We also love to take summer vacations together when we can. As we live on separate coasts, we try to pick a location that not only will inspire but will give us both a 'shoppertunity.' Our styles in design are generally quite different, yet we enjoy each other's choices without prejudice or envy. The Marché aux Puces in Paris, the decorative arts fairs in London and the midcentury stores of Palm Springs are all among our favorites."
Tim: "We have traveled a lot together in Europe, but have recently started a tradition of spending New Year's together at Martyn's home in Palm Springs. It is really a week of doing nothing but hanging out at the house, watching movies and sitting by the pool with a glass of Pinot Grigio—the perfect way to ring in the New Year!"
View this post on Instagram
What's the best advice you've received from each other?
Tim: "Pretend that your back is bothering you when there is a lot of Louis Vuitton luggage to be carried up a big hill in Capri—ha, ha! On a more serious note, though, I think the best advice Martyn has given me is to always keep looking and moving forward, and don't sweat the small stuff."
Martyn: "Saying 'no.' I'm so often overextended with work and commitments, many times taking away from my own private life to fulfill commitments to others. Tim has taught me that taking time for oneself is vitally important, especially to rejuvenate our creative souls. Sometimes 'no' is the most important word in our vocabulary."
Is there a favorite room you have in the other's home?
Martyn: "I love Tim's apartment, but for all the inner beauty I especially love the terrace—his outdoor living room, a space that is so expertly decorated and cared for, constantly evolving in look with the seasons. It is the jewel in the crown, allowing light, energy and the outdoor world to color his apartment from beyond the metal framed windows. And when the French doors are open, the whole apartment expands to the outdoors and offers entertaining possibilities that are rarely so chic in New York City."
View this post on Instagram
Tim: "The guest bedrooms in both his Palm Springs and Los Angeles homes are pretty fabulous, but my favorite room by far is his tented black-and-white screening room in L.A. It's just perfect in every way!"
View this post on Instagram
Do you have a favorite memory from your years of friendship?
Tim: "Hmmmm—that is a hard one! I think my favorite Martyn memory is a late night in NYC when we all ended up at The Box with Kid Rock singing on the stage, or maybe it was going to the Kardashians' Christmas Party and listening to John Legend and Baby Face singing Christmas carols? No, I think it was going to a Chrome Hearts party with Martyn in NYC and meeting and dancing with Cher? No—I think it was our trip to Istanbul for a party on the Bosphorus and shopping the Grand Bazaar together!"
Martyn: "Among the top memories has to be our trip to Brazil for a New Year's vacation. After partying at the Copacabana Palace Hotel, we hit the beach at midnight, all dressed in white, to let loose our intentions for the year ahead. Later, after spectacular fireworks and a few more festive cocktails, we found ourselves without a way home. We got totally lost and wandered into the extremely dangerous favela district, but fortunately Tim found his sense of direction and marched us out amid the drunken revelers to a safer street and finally a cab back to our hotel. A memorable New Year's Eve for sure, and one that was filled with camaraderie, adventure and a good dose of luck!"
Martyn, what's your favorite PFM rug of Tim's? And Tim, what's your favorite Schumacher fabric of Martyn's?
Martyn: "The La Dolce Vita rug that he designed for Patterson Flynn Martin is my favorite. The Moorish influence has that touch of exotic with a fresh modernity that is signature Tim. It's an instant design classic."
Tim: "I love his Darya Ikat fabric for Schumacher—it's an ikat with a twist, and so full of Martyn's personality."
Want to see more from this talented design duo?
SHOP MORE OF MARTYN'S COLLECTION HERE>
SHOP MORE OF TIM'S COLLECTION HERE>