To celebrate Mother's Day, we asked a few of our designer friends to share which Schumacher patterns feel the most like Mom. And, as we quickly discovered, the apple doesn't fall far from the decorating tree!
Adam Charlap Hyman of Charlap Hyman & Herrero
"The pattern that reminds me most of my mom is Diana. I designed it with her, and she painted the trompe l'oeil papers and insect specimens. She has always collected beautiful and rare insects and has a touching appreciation for the delicate, strange beauty of these creatures."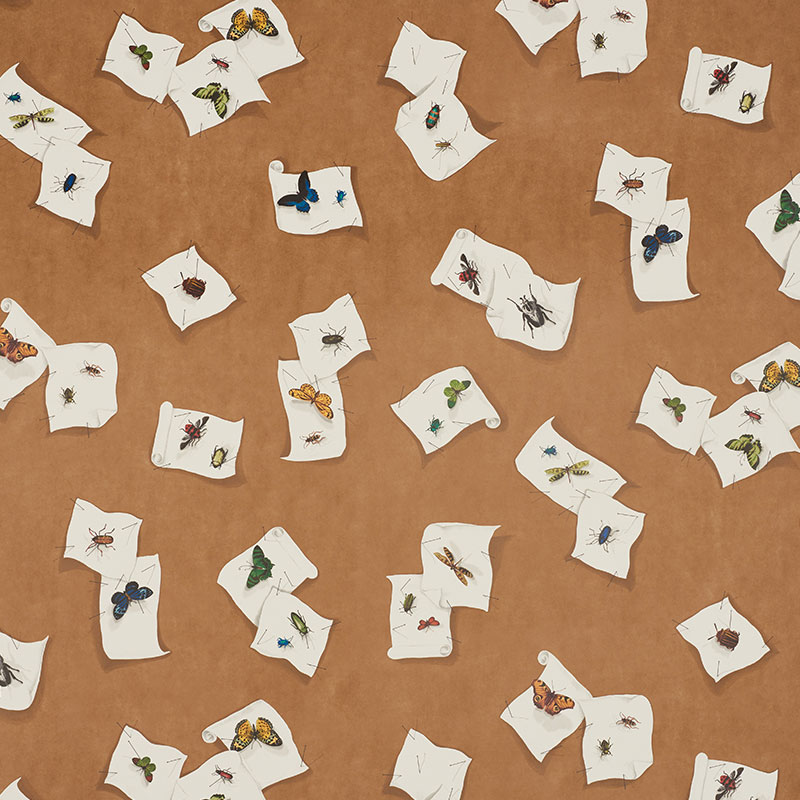 Charlotte Lucas of Charlotte Lucas Design
"Toile will forever remind me of my mom, especially Shengyou Toile. It was sprinkled throughout our home, from the walls to the window treatments. I find myself (subconsciously or not!) drawn to modern toiles today because of the fun and familiar childhood scenes it brings back."
Dana Wolter of Dana Wolter Interiors
"Chiang Mai Dragon makes me smile as it reminds me of my mother in so many ways. She loved color, pattern and traditional decor. And the bigger the better, whether it was a large pair of statement earrings or a daring pattern on curtains or a dress. She would always say that she couldn't help being drawn to bold and vibrant things—it was her Texas roots coming out because everything is bigger in Texas!"
Max Sinsteden of Olasky & Sinsteden
"As a kid who grew up to be a decorator, it's funny to think that our house only had one room with curtains in it. My parents have exquisite taste but nothing is decorated: our home is an assemblage of beautiful things inherited over generations, found at auctions or antique fairs, collected with passion. My parents bedroom curtains were the only 'print' I identify with childhood memory which are very similar to the classic Anshun print: happy colors on a creamy white chintz ground."
Sarah Bartholomew of Sarah Bartholomew Design
"The pattern that most reminds me of my mother is Carly. She used a similar print to cover the walls of my childhood bedroom."
Suzanne Kasler of Suzanne Kasler Interiors
"My mother has always loved blue and white flowers, so the charming Beatrice Bouquet print immediately reminds me of her. Also, the pretty floral pattern paired with the linen makes it more casual and relaxed, but still beautiful—just like my mom!"
Elizabeth Pyne of McMillen Inc.
"When I think of my mother, A-Twitter always comes to mind!"
Timothy Corrigan of Timothy Corrigan Inc.
"Huntington Gardens reminds me the most of my mother because she loved flowers and birds. We had a number of bird sculptures around the house and she was very particular that each one should look as if it almost had a smile on its face. So when I was working with the design team at Schumacher on this pattern we made sure that every bird looked friendly and happy."