Schumacher's Creative Director, Dara Caponigro, on the return to traditional interior design—and the enduring legacy of the Prince of Chintz.
When I started my career, it was the raging '80s. Think bullion fringe, floral chintz, balloon shades, Staffordshire dogs and tons of English antiques.
I went antiquing this month, and it seems like all of the people who decorated with those things are downsizing (at least, I hope that's the case). The shops were brimming with items straight out of 1986 House Beautiful, and I must admit that they felt fresh again—even though I hope, this time around, they'll be used with more restraint!
Then, there's the upcoming Sotheby's sale on January 23rd and 24th featuring the estate of the legendary decorator, The Prince of Chintz, Mario Buatta. You can view the catalogue online or, better yet, attend the preview in person January 16th through 22nd. Many of the items are extraordinary.
In its new February 2020 issue, The World of Interiors published a story on Buatta's house in Connecticut. It's an interesting read and gets to who Mario was as a person (I can attest to every word!).
The '80s are in the air!  I'm not saying that that's all there is—personal style is still so important, so people will and should still feel free to express themselves as they like—but there is definitely a shift out there toward traditionalism.
It's perfect timing for Schumacher's new Classics collection—archival treasures that celebrate the natural world, reimagined for today's tastes.
SHOP ALL SCHUMACHER CLASSICS >
---
RELATED:
---
Do You Know Your Floral History?
---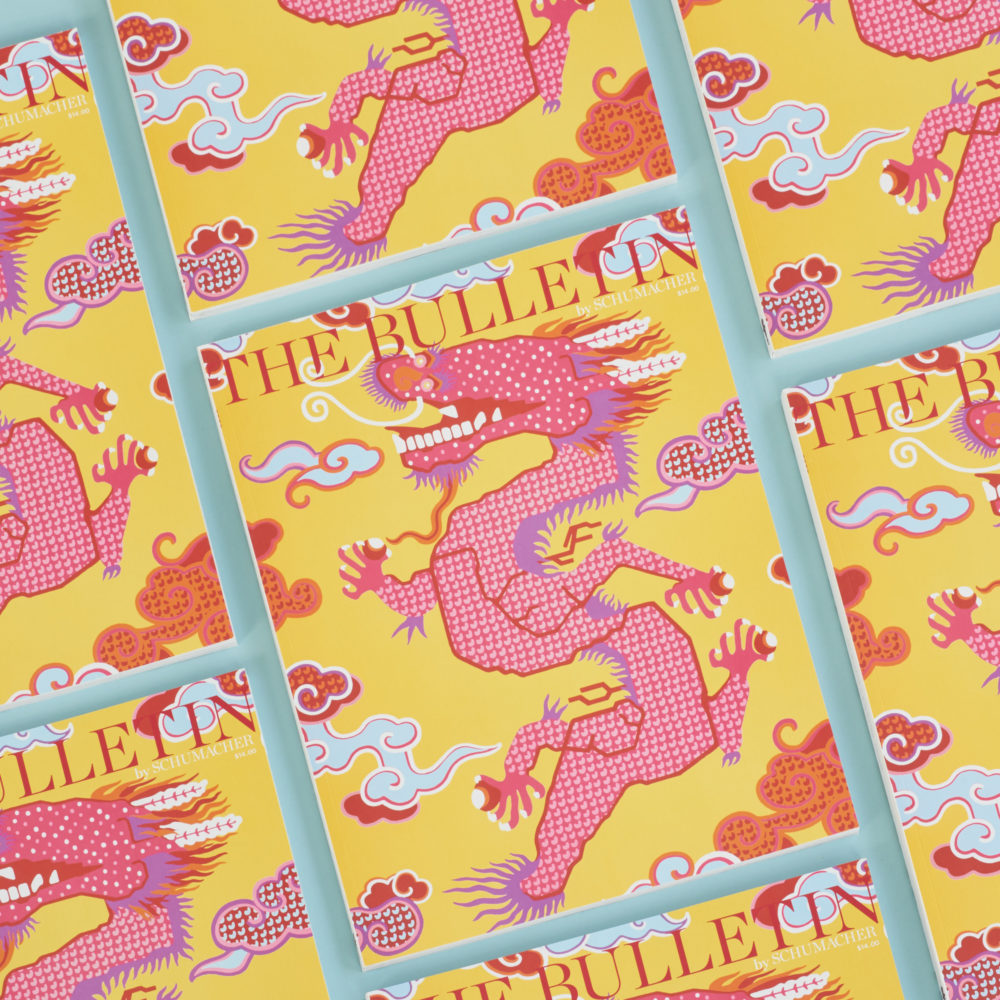 Is Your Bulletin Subscription Up to Date?
If not, subscribe today!
The next issue is coming soon.
---
"One Hundred Rooms to Know and Love"
by Schumacher
The creative team at Schumacher has compiled 100 to-die-for rooms by some of today's most brilliant designers into a slender and attractive cloth-bound volume.