W

hen we're lucky, spring ushers in a little getaway to purge any lingering effects of the winter doldrums. But Architectural Digest editors Mitchell Owens and Gay Gassmann are very lucky. For them, warming temperatures signal the start of another season of Insider Journeys—intimate, once-in-a-lifetime trips they host in collaboration with the boutique travel company Indagare.
The aptly named Insider Journeys were designed to bring travelers into the kinds of private and bewitching spaces that most only get a chance to see in magazines—specifically, Architectural Digest's own. So who better to lead the tours than the publication's Decorative Arts Editor (Owens, who once lived in Marrakech) and Contributing Editor (Gassmann, also an art consultant, based in Paris)?
They kicked off their 2019 Journeys in April with six days in Beirut, and next month they're headed to Morocco to lead a group through the very best of Marrakech, including off-the-map wonders like Prince Fabrizio Ruspoli's private garden. Their short list of exotic destinations carries into the fall, when Owens will lead a trek across India, including a studio visit with Scottish-born artist Olivia Fraser in Delhi.
With so much ground to cover in so many countries, we were dying to know:
How do Owens and Gassmann do it?
So…we asked them! Here are their traveling tips, tricks and trusted accessories.
1. Opt for Wheeled Luggage—
and Lots of Compartments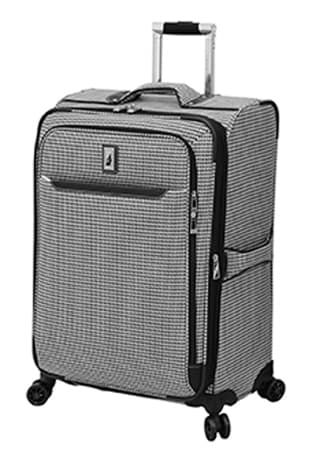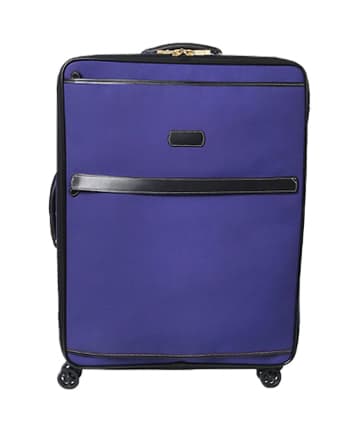 OWENS:

"I travel with London Fog's Cambridge II garment bag and rather alarmingly large matching roller bag. I like the houndstooth pattern and the fact that I can easily spot it at baggage claim. My carry-on is a Swiss Gear backpack. It's not chic but it has a billion compartments."
GASSMANN:

"I used to always travel with T. Anthony purple cases but then discovered what a difference super light suitcases make—and also, wheels! Now I swear by huge American Tourister suitcases with little pockets for everything."


2. Pack in Advance (A Little Tissue Helps, Too)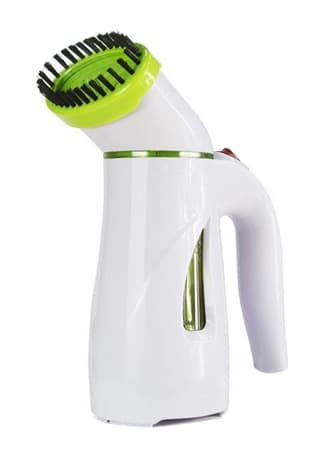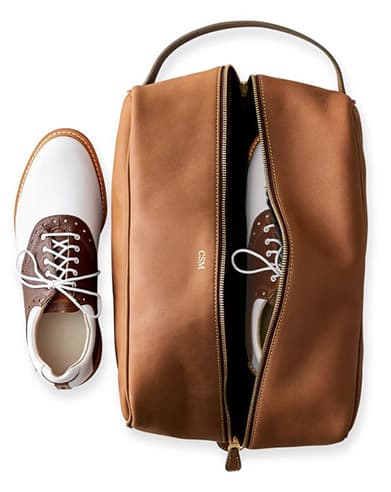 OWENS:

"Take stock of your clothes well before departing and attend to any cleaning, repairs, etc. Coordinate day and evening ensembles. Roll, stuff and compress when packing, and don't fret about wrinkles. I carry a portable iSteam steamer and always ask for an iron at the hotel. That being said, I always fill the sleeves of my vintage Valentino black silk moiré suit with tissue."
GASSMANN:

"I know this sounds insane, but I write down outfits day by day, and am always packed a day early. I use plastic Ziploc bags for liquids, and pack anything special or fragile—sequins, velvet, beads—with tissue paper. And shoe bags and stationery (for thank you notes on the go), always."


3. Board the Plane in Sensible Style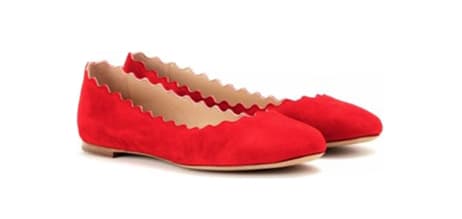 OWENS:

"It's pretty much a uniform: a vintage, multicolored, woven-silk jacket; a French-cuff shirt in a coordinating stripe; dead-plain silver cufflinks; blue jeans; brown leather double monk-strap shoes; and a matching belt. Top it with a navy-blue Barbour jacket, and I'm good to go."
GASSMANN:

"Flat shoes, always: ballet flats or Jack Rogers. And trousers with a T-shirt, cardigan—and good luck charms around my neck.  
4. Embrace the Flight as Enjoyable Downtime  
OWENS:

"I bring my Bucky 40 Blinks contoured black eye mask and a historical biography, often one pegged to my final destination. Plus, a tin of Wilhelmina peppermints (got hooked on them during a trip to The Netherlands)."
GASSMANN:

"I'm a firm believer in the power of scent, so I must have some lovely smelling hand cream—Hermès'sEau d'Orange VerteorJo Malone's Lime Basil and Mandarin—and a huge cashmere scarf that doubles as a blanket, pillow and shawl. It's perfect for curling up in my seat (or anywhere) and falling asleep."
5. Then, Make Yourself at Home (and Have a Drink)
OWENS:

"I unpack upon arrival—and hang, shelve and organize. Then I head downstairs for a gin martini (super dry, arctic cold, one olive) or a gin fizz, and then walk to the nearest florist to buy flowers for my hotel room."
GASSMANN:

"First, I put everything away—and make sure to know where I can get coffee no matter what time I wake up. This is key. I once had a stock of Starbucks in my room just in case I got up too early for room service!"
6. Be Prepared—for a Fun, Fancy Night Out
OWENS:

"I always pack the aforementioned suit because it can serve as a dinner jacket for a surprise formal invitation or a night of clubbing."
GASSMANN:

"An unexpected invitation to a black tie event taught me to always travel with something sparkly and long, which is perfect with a wrap and sparkly heels—or cool for a beach event with flip flops."
7. Keep Toiletries Ready to Go
Owens's dopp kit is stocked with Origins' A Perfect World SPF40 Age-Defense Moisturizer with White Tea, Schulz & Malley Trading Company's Brushless Shave Cream, and Tom Ford's Venetian Bergamot eau du parfum.
GASSMANN:

"I have go to cosmetic bags always packed: one for short trips, and a few for the long hauls." Gassmann packs a face spray, Tom's of Maine toothpaste, Aesop face products and sunscreen.
8. Jet Lag? What Jet Lag?
OWENS:

"Denial is a wonderful thing."
GASSMANN:

"Stay hydrated and just try to go with the flow. Being an expat my whole life,
jet lag is part of the deal!"
9. Make Every Stop on the Itinerary Count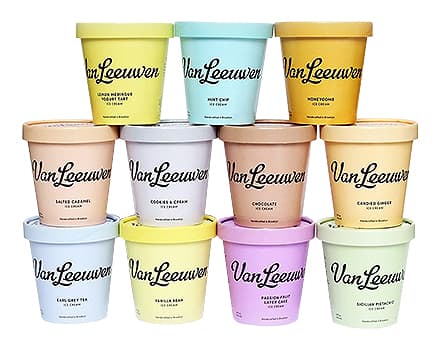 OWENS:

"Crowdsource friends on Facebook and Instagram for hotels, restaurants, sites—with an emphasis on the obscure, the out of the way, and the otherwise overlooked. I've been to Paris myriad times, and I've still never seen the 'Mona Lisa'—but I can tell you all about Musée Fragonard's animal skeletons."
GASSMANN:

"Figure out what would make you happy, and then go and do that. Art, food, shopping…all of this will lead to walking around and exploring. Ask for recommendations. (I always ask my 23-year-old daughter, who always knows
the coolest places for vegan ice cream and great coffee.)"
10. Skip the Kitsch and Seek out Special Souvenirs
OWENS:

"I bring back antique or vintage silver for my husband (the last was a set of Christofle salts found at Charleston's John Pope Antiques); handcrafted clothing for our toddler (Al Nour and 33 rue Majorelle, both in Marrakech, have great embroidered children's clothes); jewelry, usually earrings, for our college-bound daughter; and always something for the table (La Tuile à Loup in Paris is one of my favorites for French artisanal ceramics)."
GASSMANN:

"I'm obsessed with baskets (I use them for evening bags, storage, shopping) and textiles for shawls and draping everywhere. And I always buy soaps and lotions from Senteurs d'Orient in beirut and caftans in Marrakech. I also collect charms."
11. Heed Good Travel Advice

(Here Is the Best They've Received)
OWENS:

"When in a new city, or even a favorite one, open a map, close your eyes, and plunk your finger down. That's where you'll go first thing the next morning and spend the entire day walking back to your hotel. There's really no better way to explore."
GASSMANN:

"From one of my new Indagare friends: Travel is really about the people.
I second that!"