Digging through the market's myriad options for that perfect something­—be it a big-ticket item or a small (but statement-making) detail—can be more than a bit overwhelming. That's why we've done the hard work for you, scouring the globe for the best of the best: our Frederic Finds!
• • •
We scoured the globe for some super-special gifts that say "thank you" in the most singular way.

From veterans of the Goyard team, the French-preppie Big Bag No. 54 can be customized with a monogram and hued piping, and has a go-anywhere panache.
From $625, luniform.com
---

Artist Emilie Ferris captures the lovability of your favorite furry friend in her Custom Embroidered Pet Portraits.
$415, emilie-ferris.co.uk
---

The Yucatan's most exquisite botanical scents are extracted into Flor de Naranja Shampoo.
$11, coquicoqui.com
---

This terra-cotta Tortoise Plate, hand-sculpted in Tunisia, has a whimsical, elemental beauty.
$58, madebytinja.com
---

These all-natural, pinecone-shape Firestarters are equally useful for inside fireplaces and backyard grills.
$55, christophepourny.com
---

This Self-Inking Rubber Stamp is the ultimate in personalized gifts.
From $150, wmscoink.com
---

Paris landmarks as a box of fetching Sugar Cubes? Sweet!
$12, belledesucre.com
---

Crafted from a tiny cache of clay discovered in Philadelphia, each hand-painted Coffee Mug is thoroughly unique.
$270, bddw.com
---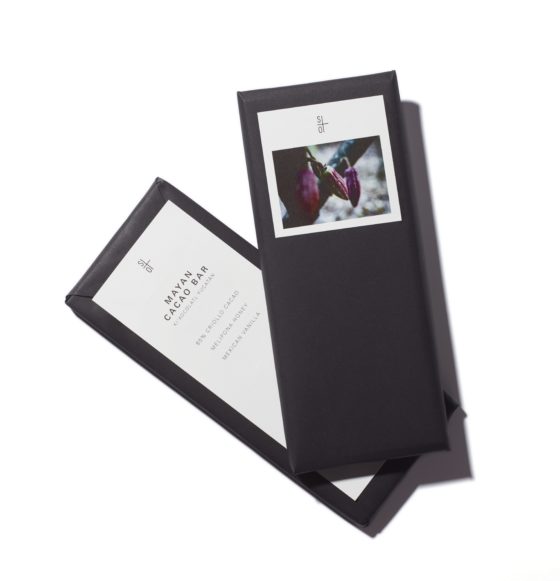 An artisanal small-batch Chocolate Bar, made from extremely rare and highly prized Criolla cacao beans.
---

Hand-picked olives are manually pressed in a century-old mill for Extra Virgin Olive Oil that is a fruity expression of Andalusia.
$42, ila-shop.co